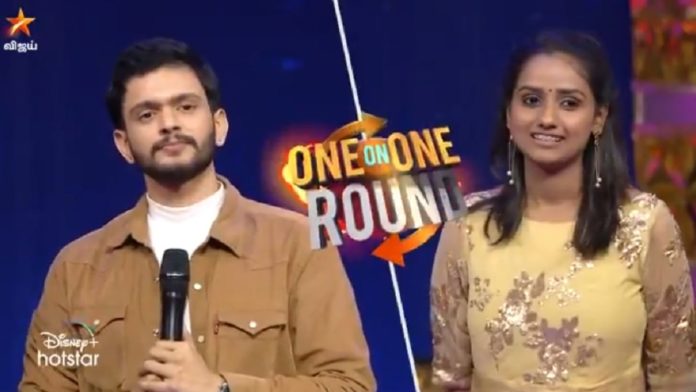 South India's biggest singing reality show, 'Super Singer' returns with yet another weekend filled with musical talents. 'Super Singer' episode on 20th of February 2021, will feature the amazing singing talents from Anuradha, Unni Krishnan's team fight it out with Benny's team.
Super Singer Season 8 produced a diverse list of contestants with different skills and talents. 'Super Singer' 8 will feature a one-on-one round where the talented singers will face other from the respective teams. The scintillating performances of this weekend included the rap from KJ Aiyanar. Vrushi and Vanathi were other top contestants of this week.
The quest for qualification heats up as the competition intensifies in 'Super Singer' Season 8. Manasi's performance in Saturday's episode earned the accolades of the audience, judges with a standing ovation. Vrusha and Anu also received the judges' blessings and appreciation for their standout performances.
The judges Unni Krishnan, Kalpana Raghavendra, Anuradha Sriram, and Benny Dayal were mesmerized by the efforts taken by the contestants. However, only a few contestants will be performing this weekend.
The one on one round will feature a tussle between Abilash and Vanathi. Vanathi holds an edge in this weekends episode. The audience will be excited to watch the friendly battles to cruise into the subsequent round. Super Singer 8 is an extremely competitive show and there will be twists and turns in the format.
As of now, no eliminations or vote outs took place. However, the contestants want to cement their places in the hearts of the audience with their soulful singing and charming attitude.
The Rockstar music director Anirudh will be gracing the sets of Super Singer 8 this weekend. Star Vijay's Super Singer 8 will bring Anirudh to encourage and inspire the stunning talents of Super Singer Season 8.​ However, it would be interesting to see if Anirudh will give a standing ovation to any of the contestants.