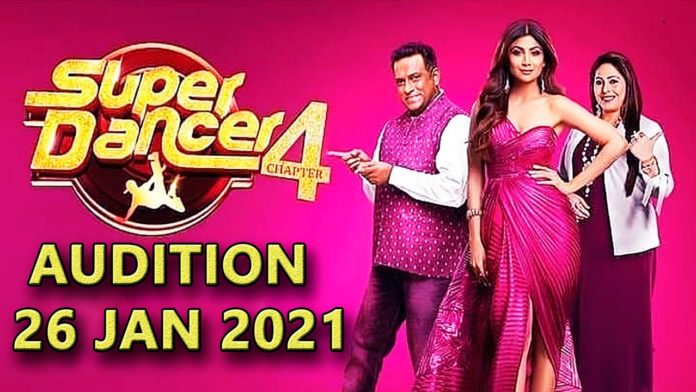 Dance reality show 'Super Dancer 4' auditions start from Tuesday 26th January 2021. Anyone from 4 years to 14 years old can participate. Online auditions will run till 15 February.
The fourth season of the dance reality show 'Super Dancer' is about to begin. Auditions have been started for this. Online auditions (Super Dancer 4 Auditions) have started from 26 January. However, auditions are being taken online this time due to the COVID 19 situation. For this, contestants will have to register on Sony TV's app Sony Live.
Super Dancer 4 Audition round from 26 January to 15 February
According to the promos running on the TV channel these days, youngsters wishing to participate in 'Super Dancer 4' will have to register on the Sony Live app and send an audition video clip. During this time, a better candidate will be selected from the contestants. The contestants who make it to the final list will be invited to Mumbai for the final audition. The audition round will run until 15th February 2021.
These are the main conditions
Contestants must be 4 to 14 years old to participate in 'Super Dancer 4′. Contestants will also have to give their parents' consent certificates. Contestants can post their video clips after filling the online form. These video clips should not exceed 1 minute 30 seconds.
The submitted video is not to be edited. Nor is it to decorate the video with effects. Also, the video should be shot so that light dance moves can be seen easily. More makeup is also forbidden. Most importantly, no fee or fees are charged for auditions on behalf of the show. Therefore, do not fall into anyone's deception.
Super Dancer 4 Judges
Shilpa Shetty, Geeta Kapoor, and Anurag Basu are the judges in the 3rd season of Super Dancer. This time too, the judging panel can be seen. However, the three contracts have not been signed yet. All the three have been popular as a judge.