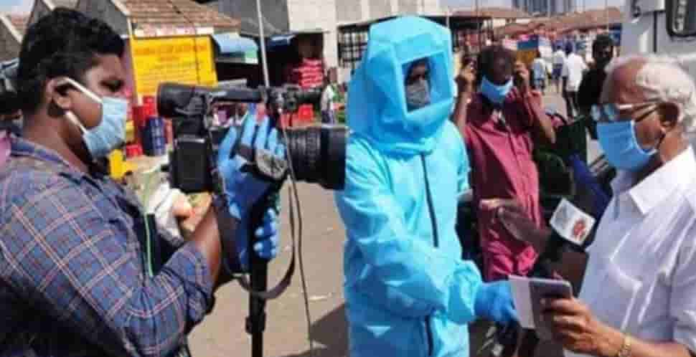 Chennai: The Sun TV administration has given the Coronavirus security shield to journalists only to create controversy. Coronavirus, which is threatening the world, is also seriously damaging Tamil Nadu. The number of victims has exceeded 1,500.




The virus, which initially infected the masses, later took the lives of doctors. Many people working in the media are now getting the coronavirus infection. Chennai is the most affected in Tamil Nadu. A total of 29 people, including 26 on the same TV, were found to have corona.
It was a shock to discover that 20 more people had coronavirus. As the impact increased, popular news television was temporarily shut down. In this case, Sun TV is offering protective armour only to their journalists who go out to collect news. This issue has caused great controversy.
It is controversial that cameramen are not provided with any security attire. The controversy surrounding the Sun TV administration has surfaced on the Internet. Is this discrimination necessary to play alive? Has Sun Group gone from being too poor to be able to afford more protective dress for all their field employees? There is also a demand for the Sun administration to abandon such discriminatory action that would kill the lives of employees.