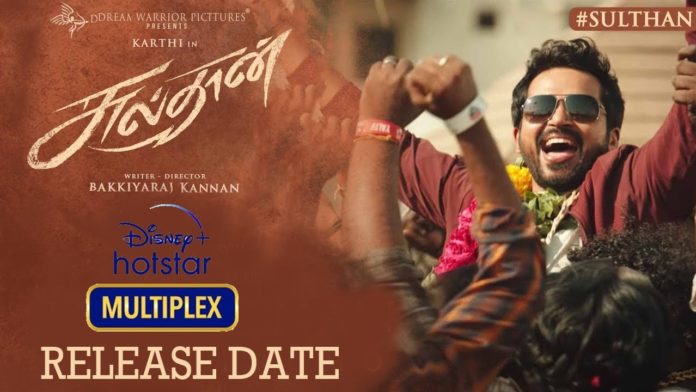 'Sulthan' released on the 2nd of April 2021 with a rousing reception in the cinema halls. Starring Karthi, Rashmika Mandanna in lead roles, the Tamil movie received widespread accolades from the audience. The fans of Karthi are eagerly awaiting the OTT release of 'Sulthan'. The producers made hay while the sun shined with full occupancy in the opening week.
After the success of Tamil movie 'Master' on screens as well as on OTT platform, 'Sulthan' is likely to follow the same trend. 'Sulthan' will release on Hotstar for its OTT release.
However, the movie faced multiple date revisions. Initially, 'Sulthan' was scheduled to release on the 29th of April 2021. The production team of 'Sulthan' took a call to push the release on Hotstar by a week. The movie is expected to release 35 days after its theatrical release.
Considering the Indian Government's decision to impose 50% occupancy in theatres, it will be interesting to see if 'Sulthan' makes the most of its early OTT release. Several movies are lined up for theatrical release following the Government order. However, the mantra to success will be an early OTT release going forward.
Hotstar is expected to make the most out of 'Sulthan' OTT release as it aims to compete against the biggies like Amazon Prime Video, Netflix, and Aha Video. Dhanush's Karnan is also expected to take the OTT release route in the middle of May through Prime Video.