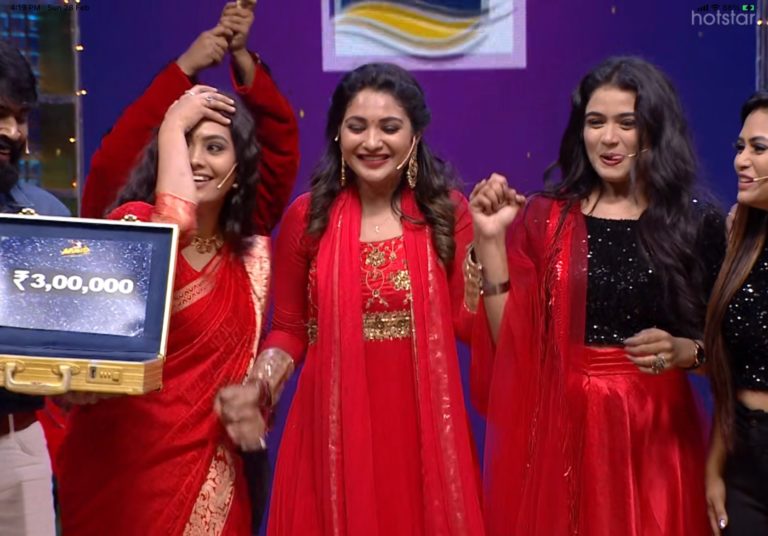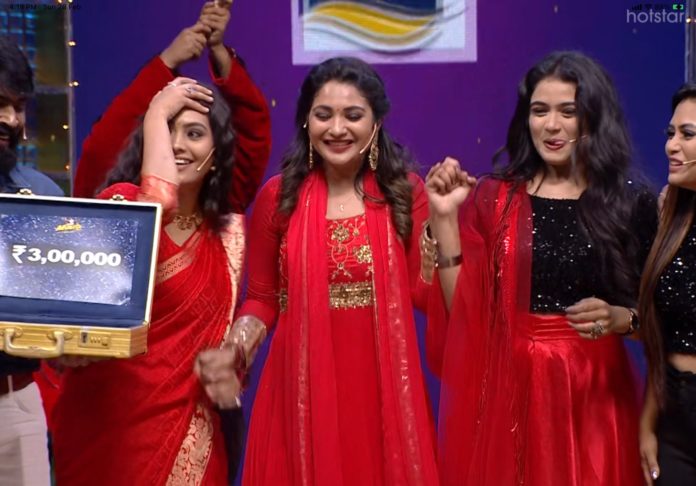 Start Music is a show that is aired weekly on Vijay TV to entertain the people. VJ Priyanka, a fan favorite, hosts the lively show. Start Music premiere league was held with various teams, and Team Soppana Sundaries and Kalakeya Kootam were selected to clash in the grand finale.
Following Season 1, Start Music Season 2 resumed, with a fierce rivalry with several teams called the Start Music Premier League.


The Kalakeya Kootam and the Soppana Sundaries teams' final match was held today, 28th February 2021. In this case, the finale was nail-biting with many twists, and Serial Actresses' Soppana Sundaries team won three lakhs. Soppana Sundaries has won the Start Music Season 2 trophy by winning Rs 3 lakh.
Besides, only the Premier League of Start Music Season 2 is currently over. Season 2 will continue in the coming weeks. It is noteworthy that Chitra played for the first time in this winning team.