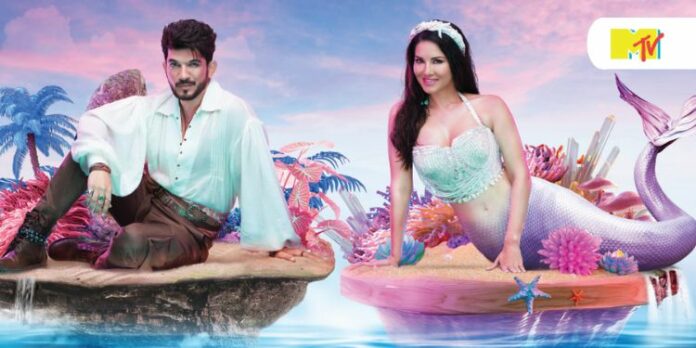 MTV is back again with one of the most popular shows, " Splitsvilla" with season 14 now! This season of splitsvilla consists of various new faces who are all set to find their love interest in the show and to win! However, this time Arjun Bijlani will be the one to host the show along with Sunny Leone. This season, the theme is, "Iss Baar Pyaar Hai Samundar Paar". 
On the 12th of November, the premier of splitsvilla season 14 is to be released and now, fans are waiting to get to know every latest update on this! And we are here with a write-up to update the fans of splitsvilla with the contestant's list, vote list, updates on tasks, and much more! 
Splitsvilla 14:The List of Contestants 
For this season of splitsvilla, the names are as follows:-
Aagaz Akhtar 

Amir Hossein 

Dhruvin Busa 

Hamid Barkzi 

Honey Kamboj 

Joshua Chabra 

Justin D'Cruz 

Kashish Thakur 

Rishabh Jaiswal 

Sohail D 

Akashlina Chandra 

Kashish Ratnani 

Oviya Darnal 

Pema Leilani 

Prakshi Goyal 

Sakshi Dwivedi

Saumya Bhandari 

Shrea Prashad 

Soundous Moufakir 

Urfi Javed 

Mehak Sembhy 

Sakshi Shrivas 

Hiba Trabelssi 

Aradhana 
There are a total of 10 males and 10 females for this splitsvilla season 14! All of these contestants have to fight from others to find their true love interest , to stay in the house and to win the splitsvilla season 14. It is going to be very interesting for the audience to watch all these faces and their game plans! 
Splits Villa X4: Task Updates 
Today, on the date of 12th November 2022, there is going to be an episode of the introduction session for all the players in this season 14! And then, the game will continue and there are going to be so many surprises waiting for the audience to watch and these players to play! 
There are going to be two islands in season 14 of splitsvilla! One of those islands is going to be for all the females of this season and the other island is going to be for all the males of this season! The island which is for females will be known as the "isle of venus" whereas, the island which is for males will be known as the "isle of mars"! This season, the location is in the beautiful places of Goa! Any new updates will be updated to the splitsvilla fans!