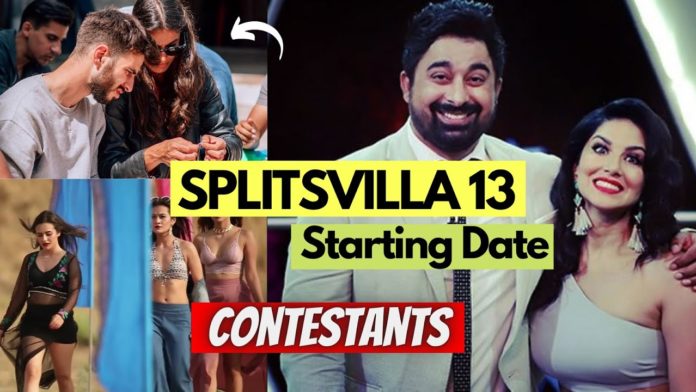 Splitsvilla X3, the 13th edition of MTV India's dating reality show released its trailer. Along with the trailer, the official starting date for Splitsvilla 13 was revealed. The starting date for Splitsvilla X3 is the 6th of March 2021. Splitsvilla 13 will be hosted by Rann Vijay and Sunny Leone.
The buzz around the confirmed contestants list of Splitsvilla 13 continues as the shoot continues in Kerala. The trailer of Splitsvilla 13 depicts a scenario of love triangle which will up the gripping factor of the show.
The trailer of MTV Splitsvilla X3 released on the 5th of February 2021. As expected, the trailer featured the hot Sunny Leone and the steamy Rann Vijay. This edition of Splitsvilla was captioned, 'Two Sides of Love'. The trailer looked inviting and raised the excitement of the fans.
The hosts Sunny and Rann Vijay are swapping cards which indicates the rollercoaster ride this season will be. Right from love triangles, cat fights, jealousy and the fight for love, Splitsvilla 13 will feature it all. Also, another interesting twist in the format of Splitsvilla X3 is the presence of two villas.
As of now, around ten contestants are confirmed to be a part of the love based reality show. Splitsvilla X3 will also feature some scintillating faces from MTV Roadies Revolution. Kevin, Nikita, Samruddhi, Riya are some of the confirmed contestants.
The audience are in for a treat of love, drama, breakups and betrayal from the 6th of March 2021 at 7PM IST on MTV India.