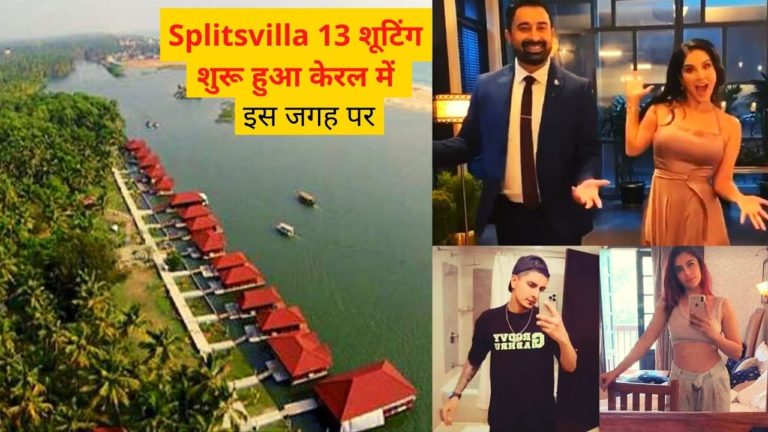 MTV India's biggest and most sought after dating reality show, Splitsvilla is back. Splitsvilla Season 13 will be starting on MTV India on the 14th of February 2021. The buzz around the probable and confirmed contestants for Splitsvilla X3 continues. The hosts Sunny Leone and Rann Vijay are in the sets of Splitsvilla 13 in Kerala.
According to reports, Splitsvilla 13 will be shot in a beautiful resort in Kerala. The last season was shot in Jaipur, Rajasthan. Sunny Leone shared some amazing pictures from her shoot for Splitsvilla X3 earlier this month. Sunny Leone and Rann Vijay are keeping the buzz alive for the love cum dating based reality show.
While the hectic shooting schedules continue, Sunny Leone took some time off her busy regimes to show off her sporting skills. Sunny Leone posted a couple of videos on Instagram recently. In one video, Sunny Leone shows off her cricketing skills after hitting the ball quite far. Sunny sarcastically asked for a place in the Indian cricket team against England.
Should I pack my kit for England? 😜#IndianCricketTeam pic.twitter.com/hS35RdTcBi

— sunnyleone (@SunnyLeone) January 26, 2021
Earlier this week, Sunny Leons shared a video of her foot skills with a football. It was delightful to see Sunny Leone taking some time off her with her family and also keeping the vibe of the shooting crew upbeat. Sunny Leone captioned this post, "Not just a pretty face!! Got the skillz as well". 
Not just a pretty face!! Got the skillz as well 😜 pic.twitter.com/kWHm5pYdID

— sunnyleone (@SunnyLeone) January 24, 2021