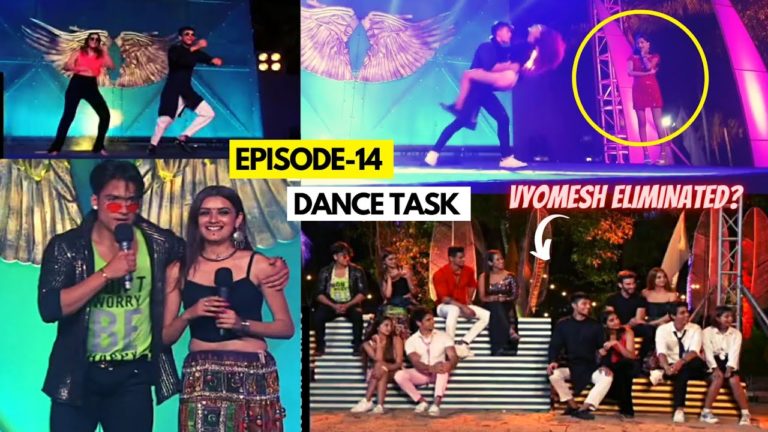 We got to see a lot of fun in the last week of MTV Splitsvilla X3. Using their excellent pickup lines, Vyomesh and Travon easily won the first round of the task. But in today's episode, there was a twist in the story. This twist was such that everyone was surprised to see it. Splitsvilla's contestant and Shivam's connection Riya Kishanchandani has dropped out of the show. Everyone was shocked when she was out of the show.
In fact, after the Silver Connection task, Splitsvilleans received a vote-out setback this week. In this vote-out session, the exit of one of Kevin's opponents was almost certain. In the dome session for vote out, Splitsvillans of Danger Zone gave more votes to Vyomesh and Aarushi than Trayvon and Samruddhi.
Vyomesh and Aarushi avoid being dismissed by winning the task.
Due to getting more votes, both of them got an opportunity to go in front of the golden oracle and ask whether they are the perfect couple or not. But unfortunately, this decision could not be made in favor of Vyomesh and Aarushi. Due to no-decision in the interest of both, they were sent to the Survival Challenge as a punishment from Oracle. According to this challenge, if both of them lose in this task, they will have to be out of the game.
Know whose defeat in the Heart Break Challenge
In this new episode of Splitsvilla, many colors of contestants were seen. In this battle of anger, faith, love, betrayal, and vengeance, the battle of Vyomesh and Aarushi, with Riya and Shivam. Ideal couple Kevin and Kat from Golden Villa decided to eliminate Riya. Hence Riya's connection with Shivam also had to be a part of this challenge. The name of this challenge was Survival Task Heart Break, in which the challengers had to hug each other. The pair chosen by these challengers was to separate the other pair from each other.
Riya out of the game
Jai and Bhumika were tasked to separate Vyomesh and Aarushi. Dhruv and Sapna did this task to separate Shivam and Riya from each other. Jai and Bhumika gave an excellent performance in this task, but Vyomesh and Aarushi could not separate in this task, and they lost. Riya had to opt-out of the show after Aarushi and Vyomesh won.