Splitsvilla is one of the most loved reality shows in our country. The show caters to the youth and its immense popularity knows no bounds. Every season the audience awaits for the participants who with their nitty gritties and relationship problems create quiet the stir across the country. The hosts for the season are Rannvijay Singha and Sunny Leone. They are ready to set the stage on fire for yet another season. The fights, romance, booming love and breakups combined with love triangles is the real deal. Currently, ten contestants have been finalised for the show.
Splitsvilla 13 Contestants List 2021
Kevin Almasifar
Kritika Yadav
Nikita Bhamidipati
Arushi Chawla
Hamid
Vyomesh Koul
Samruddhi Jadav
Salman Zaidi
Splitsvilla 13 Confirmed Contestants
Kevin Almasifar
Kevin is a mixed martial arts fighter from India. His shot to fame has been the reality show Roadies Revolution which aired in 2020. Kevin is 24 years old and was born in Iran and lived there until his family moved to India. He completed his formative learning in Pune. Kevin had been dating MTV Splitsvilla 13 contestant Anushka Mitra for 10 years prior to his stint on the show.
Kritika Yadav
Kritika is an Indian model who was born and brought up in Hyderabad. She has been a part of a number of advertisements. Her shot to fame was the Sptisvilla X3 auditions alongside Sunny Leone and Rannvijay Singha. She was one of the first contestants to be selected for the show. Kritika is 23 years old and has studied in Mumbai.
Nikita Bhamidipati
Nikita is 18 years old and has earlier been a part of Ace of Space 2. She is from Colaba, Mumbai. Nikita is no stranger to reality shows. She was earlier dating Ali Raza Shaikh who has been a part of Love School. Nikita loves tattoos and has eleven on her body.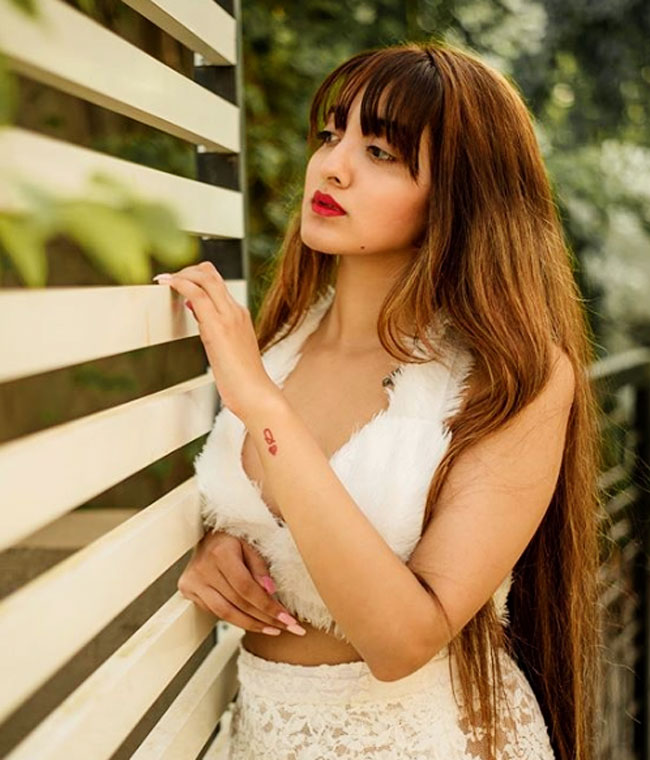 Arushi Chawla
Arushi is a TV personality, model and professional dancer. She gained immense popularity during Roadies Revolution 2020. Arushi is 25 years old and is very headstrong. She was deemed as one of the strongest contestants on Roadies Revolution.
Hamid Barkzi
Hamid is a household name having won Roadies Revolution. Hamid is a Moreland dancer. He has participated in a number of events. Hamid is originally from Afghanistan but he is currently settled in Delhi. Hamid is 22 years old.
Vyomesh Koul
Not much is known about Vyomesh Koul as he was the male contestant has also been selected from the digital auditions. The battle to get maximum votes from the audience was between Piyush Manwani and Vyomesh Koul.From there Vyomesh won.
Samruddhi Jadav
Samruddhi is from Pune, India, She is a student of NIFT.
Salman Zaidi
Salman earlier participated in Ace Of Space 2, where he emerged as the Winner. Salman Zaidi was born and raised in Hyderabad. He started his career as a professional boxer. After a while, he shifted his focus to being in the industry. He has garnered immense popularity.
Splitsvilla 13 Starting Date
The date of Splisvilla 13 is yet to be confirmed by the makers. It will surely air in the month of February 2021 but the date has yet to be announced. The makers will first announce the complete list of contestants and then the date on which the show will begin. Splitsvilla 13 will air at 7 PM on Saturdays on MTV India and Voot Select.
Splitsvilla 13 Teaser