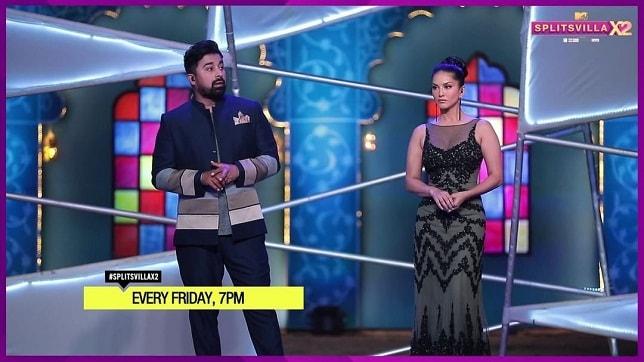 Splitsvilla Season 12 is hitting the right chord with the audience. Every Friday evening is much awaited, thanks to yet another spicy episode of Splitsvilla X2.
A quick recap of last week's episode reminds us that Ashish Bhatia and Miesha Iyer won the 'Test Your Bond Challenge', Alfez and Aradhana were the runners up. Aahana and Piyush ended up in the third position. These were the winners from the ideal matches section of the contestants. Among the other contestants, Shrey and Priyamvada killed it. Their chemistry was commendable. Uday and Alice ended up in second position.
Splitsvilla 12 Bae Watch Task November 8th Episode Results
Bae Watch task is performed by 4 couples:
https://www.instagram.com/p/B4hfre7hKKB/
The four couples are battling it out while the boys are wearing just an underwear and dancing on the benches. Girls are drying their underwears with a blower. Shrey's dance is extremely hilarious.
A new connection is blossoming in the Splitsvilla house between Piyush and Aahana Sharma. Aahana and Piyush clarify that they are just friends taking their time and trying to figure out things. While the ideal couple blush, Sunny Leone notices them and laughs. Also, Rannvijay questions how can friends share such amazing chemistry during a dance.
https://www.instagram.com/p/B4jys_PBK0p/
Priyamvada and Shrey get aroused by Ankush's behavior towards the female contestants. Priyamvada claims Ankush pulled her skirt and she does not feel safe around him. The hosts Rannvijay and Sunny are also upset with Ankush's behavior and provide a stern warning.
Considering the issues at stake, Ankush is likely to be evicted. However, Priyamvada and Shrey continue to be the TRP boosters of Splitsvilla Season 12.
https://www.instagram.com/p/B4mXefCBLq1/
https://www.instagram.com/p/B4mlPBnBjHi/
https://www.instagram.com/p/B4msKZYBu40/
https://www.instagram.com/p/B4nAt0VBWXt/