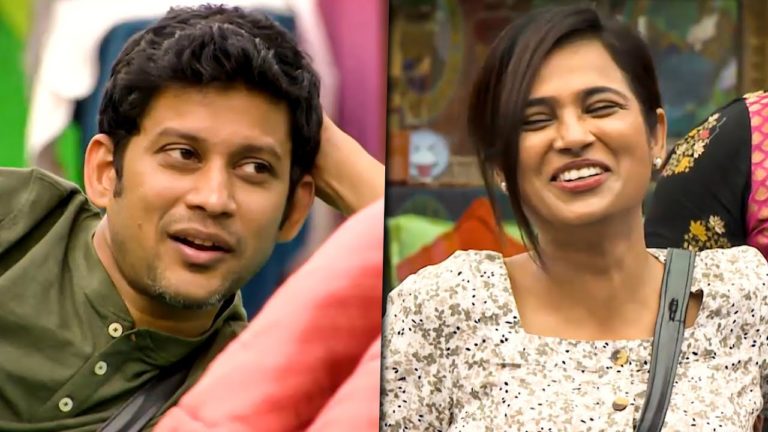 There is a video on social media that shows Bigg Boss Tamil 4 contestant Som Shekar using a cellphone inside Bigg Boss house. This video is discussed among netizens as they are shocked to see a contestant using a mobile phone inside Bigg Boss house.
This video shows Som Shekar adjusting something which appears like he is checking messages on his cell phone. This happened when the contestants were interacting with the host Kamal Haasan during the weekend episode. While Som supporters were saying that he was adjusting Rio's microphone while others were pointing out that he was using a mobile phone to check his messages against Bigg Boss rules.
Twitter users are coming up with their own versions of cheating by Som, with some opining that it could be a script that prepares the contestant for what questions Kamal will ask. Others even say it's a device to control stammering.
Bigg Boss season 4 is already filled with controversy, having aired 84 days, and this incident has been a hot discussion among netizens for the past two days. Here is the controversial video:
. @vijaytelevision give solution to this video! Is som using in Biggboss house ?#BiggBossTamil4 #BiggBossTelugu4 #BiggBossTamil #BiggBoss4Tamil #SomSekaran pic.twitter.com/EnVTMUbv6x

— Remix Wala (@RemixWala) December 27, 2020