The Bharatiya Janata Party has emerged as the single largest party once again in the Lok Sabha elections of 2019. Prime Minister Narendra Modi will return to office with a historic mandate in favor of him as the opposition was crushed by the Modi Wave 2.0. With the National Democratic Front (NDA) poised to win 340+ seats, the News Crunch brings to you the real heroes of this Lok Sabha Election and why their victories are more significant when compared to the others.
Smriti Irani – Rewriting Amethi's Fate
Smriti Irani's hard work and commitment campaigning in Amethi led her to a historic victory over the Congress chief Rahul Gandhi. The Gandhi bastion has been under heavy criticism for showing little attention to their stronghold constituencies of Amethi and Rae Bareli. The people of Amethi made a historic turnaround in their mandate against the Congress, thanks to Smriti Irani. She has been a lone warrior who stood against the incessant firing from Congress leaders during the campaign. She has stood strong and emerged even stronger. It is expected that she will be getting a strong Cabinet position considering that the BJP stalwarts like Arun Jaitley, Nirmala Seetharaman and Sushma Swaraj.
Smrithi Irani defeated the incumbent Congress leader Rahul Gandhi by 39000+ votes raising the question if it is end of the road for the battered and bruised Rahul Gandhi.
Tejaswi Surya – Deserving Successor to Ananth Kumar's Bangalore South Seat
The 28 year old , RSS backed BJP leader of Karnataka – Tejaswi Surya has emerged to be a deserving successor for Ananth Kumar in his Bangalore South seat which was held by him for 20 years. Tejaswi Surya defeated his Congress counterpart by a whopping margin of 100,000 + votes in his debut election. Surya is a promising prospect for Karnataka's BJP wing and we will be looking forward to this hero's action in the coming years.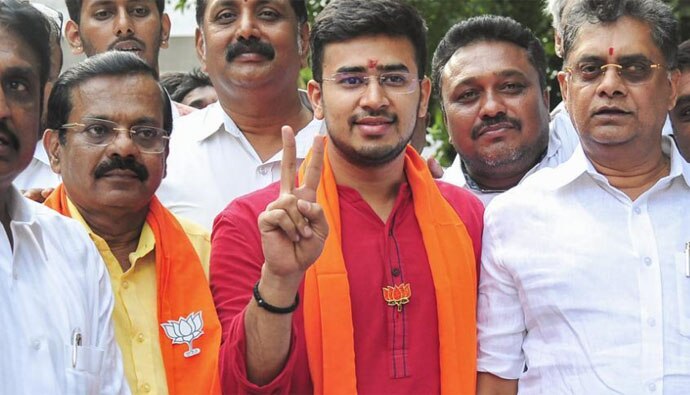 Sumalatha Ambareesh – Mandya's Hero after a stiff fight against HD Kumaraswamy's Son
As expected, Mandya was headed for a stiff battle between independent candidate Sumalatha Ambareesh and Nikhil Kumaraswamy, the son of current Karnataka Chief Minister HD Kumaraswamy. Sumalatha Ambareesh, an actress and wife of late leader of Mandya and actor Ambareesh defeated the CM's son by a huge margin of 125,000+ votes. The battle's result has sent shock waves to the Karnataka CM HD Kumaraswamy and the future of the JD(S) party in Karnataka. Sumalatha received the support of BJP as they did not field a candidate against her. She is reported to have the support of certain Congress rebels as well. Sumalatha is another hero of the Lok Sabha elections in 2019 as she has shaken the foundation of the ruling JD(S) party in Karnataka.
Sadhvi Pragya Singh Thakur – Done and Dusted they said? She will rise and shine, they never said!
Sadhvi Pragya Thakur received the Bhopal ticket from BJP after being acquitted from her terror allegations in the Malegaon blast case. She was fielded against the Congress leader Digvijaya Singh and her campaign was filled with controversies. She was touted as a 'terror accused' by mainstream media time and again. The Congress demanded the removal of her candidature. In Spite of the drubbing pressure, Pragya Thakur has emerged victorious and has risen against all odds. She defeated Digvijaya SIngh by a stunning margin of 315,000+ votes.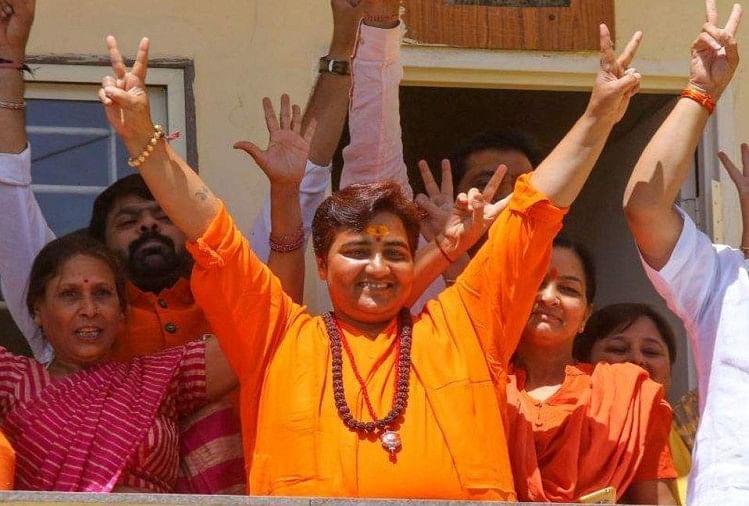 YS Jaganmohan Reddy – The Rising Star of Politics in Andhra
The ruling Andhra Chief Minister was trashed with a staggering defeat in the history of Andhra elections (Assembly and Lok Sabha). YS JaganMohan Reddy, son of late congress leader and ex CM – Rajashekara Reddy has created a revolution in the state of Andhra with a historic mandate in the Assembly elections and Lok Sabha elections. The YSR Congress Party (YSRCP) will form the state government on the 30th of May 2019. Jagan was promising right from the beginning of the campaign and his speeches laid out a vision rather than half baked promises. Chandrababu Naidu's TDP suffered a massive defeat thanks to the new hero in Andhra's house.