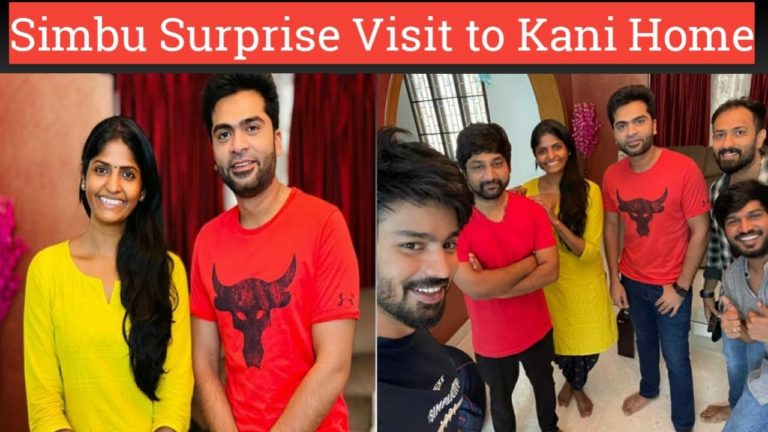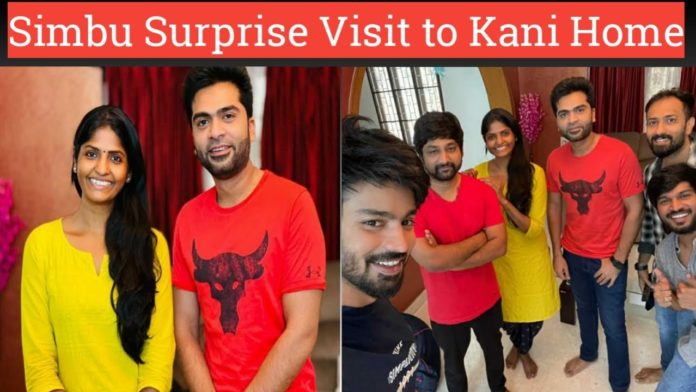 The photo of Simbu, Rakshan, and Mahath going to Kani's house, the winner of the title of Cook with Comali 2, and eating spicy 'kara kozhambu' is now going viral social media. Over the past few months, Vijay TV's popular show 'Cook with Comali' has aired.
It is noteworthy that the show received a huge fan base, and the comedy on the show captivated everyone beyond just the cooking show. Both cooks and comalis provided a lot of laughter for the audience, which made this show a huge success.
It was revealed that Kani had become the winner of Cook with Comali 2 at the recent Grand Finale of the show. She was given a prize of Rs five lakhs. It was known that Simbu had come as a special guest during the grand finale of the show and then told Kani that I am very eager to eat your special 'kara kuzhambu.'
According to earlier reports, Simbu, Mahath, and Rakshan had gone to Kani's house to enjoy her 'kara kuzhambu.' Director Thiru, the husband of Kani, has shared on Twitter that the trio 'Simbu, Mahath, and Rakshan visited our home. Their visit was a great surprise, and I think they would have enjoyed Kani's Kara Kuzhambu.' This photo is currently going viral on social media.
Thank you brother @SilambarasanTR_ @MahatOfficial @RakshanVJ #Sayed
For coming home. It was a present Surprise ❤️
Hope you all liked @karthigathiru s Karakozhambu 😅 pic.twitter.com/zbnV33Opc3

— Thiru (@dir_thiru) April 19, 2021