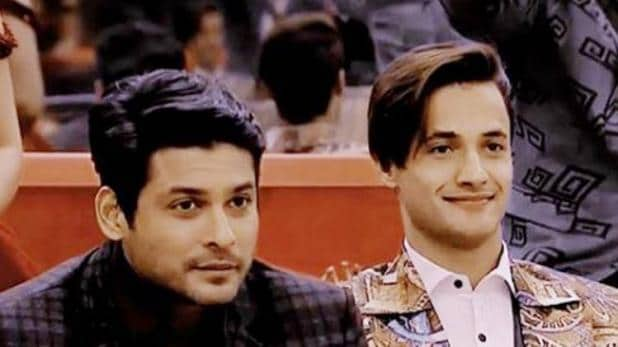 Bigg Boss season 13 week 12 has arrived and things are getting a lot more crazier. Week 11 of Bigg Boss 13 was a bit slow as both Sidharth Shukla and Paras Chhabra were missing from the house due to various health issues. Now Bigg Boss house is back into full strength with all the contestants and there is even more exciting news for the fans. Both Sidharth Shukla and Asim Riaz are nominated for eviction this week which doesn't happen much these days. It's been four weeks since they both are nominated together for eviction.




Now fans have the opportunity to show who has the potential to win Bigg Boss 13 as Sidharth and Asim are potentially the title winners of the show. Voting for Bigg Boss week 12 has commenced and so far things are looking neck to neck between Asim and Sidharth Shukla.
Sidharth Shukla is leading the vote with 49% while Asim Riaz is with 38%. The 11% difference may be narrowed down in the coming days if Asim fans decide to show their power or may widen if Sidharth fans wanted to show his might. Whom do you think will ultimately win the voting percentage in Week 12? Comment below. Make sure to vote for your favourite contestant below.
Bigg Boss 13 Voting Online Week 12
Voting through Voot App – You can install Voot app from Play Store or Apple Store and search for Bigg Boss 13. There is a voting banner and login and vote for your favourite contestant
Voting through MyJio App – Use MyJio app and vote for your favourite contestant by clicking on Bigg Boss 13 voting banner
Vote online in Voot website – https://www.voot.com/bigg-boss/bigg-boss-season-13/bigg-boss-13-voting-online/
You can vote at our voting poll to get instant results about your favourite contestants




Vote for your favourite contestant