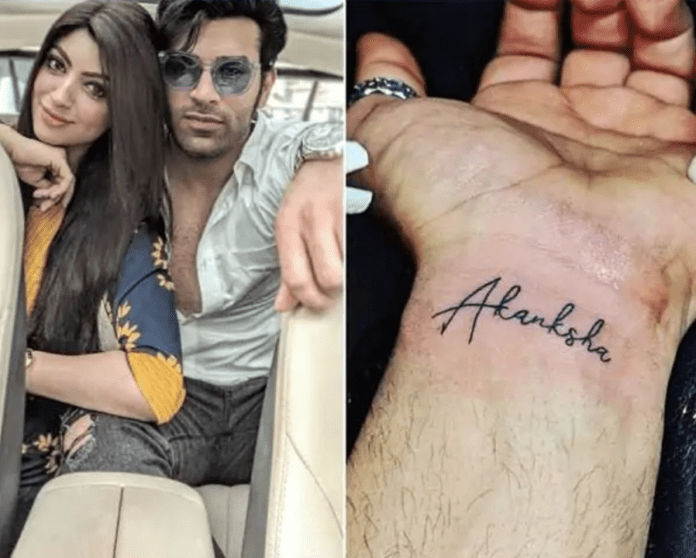 From the premiere of Bigg Boss 13, Paras Chhabra had his eyes on Mahira Sharma. This is the reason, in the show, he used to be seen behind Mahira. Due to being together at home, there has been a lot of closeness between these two. Even after having girlfriend outside the house, Paras Chhabra recently expressed that he is in love with Mahira Sharma. After that, there was a lot of fierce fighting outside Bigg Boss house. Paras's girlfriend Akanksha Puri was also shocked to hear this.




It seems that Akanksha Puri is unable to digest Paras's new love story. That is why she has disclosed to the common man that he and Paras Chhabra are married. Yes, you heard it right. While talking to Spotboye, Akanksha Puri herself has acknowledged this in a murky tongue.
When the rumor of marriage to Akanksha was talked about, he was the first to ask if the media really wants to publish this news. After that Akanksha Puri refused to accept this. That matter is different, in further things, aspiration pointed this out. It is possible that this rumor may come true. If this news is true then it would not be wrong to say that Paras Chhabra is cheating Akanksha Puri on National TV. Paras has already been accused of being a fraud.
If we talk about the flirty nature of Paras Chhabra, then Paras Chhabra does not leave any chance to flirt in Bigg Boss house. First of all, Paras Chhabra was seen playing with Shehnaz Gill's heart and now his target is on Mahira Sharma. However, please share your views in the comment section below.