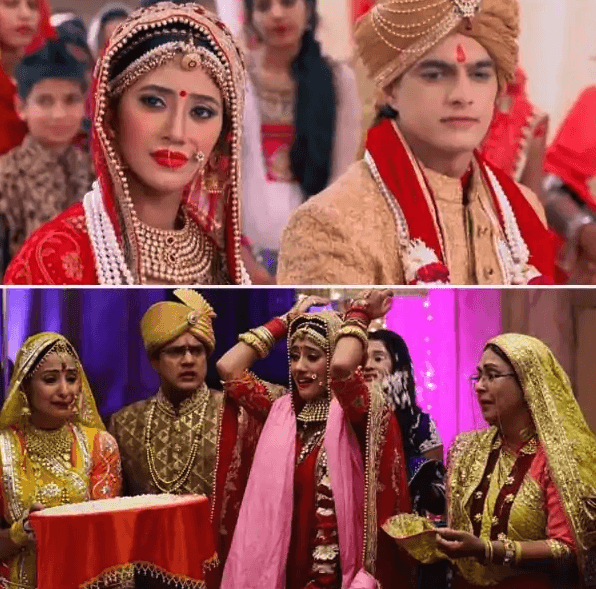 Shivangi Joshi, one of the well-known actresses of TV, is always in the news. These days Shivangi Joshi is on the seventh sky as her serial 'Yeh Rishta Kya Kehlata Hai' has recently completed 3000 episodes. Not only this, Yeh Rishta Kya Kehlata Hai has been topping the TRP charts since 4-5 weeks. The show not only gave Shivangi Joshi a different identity, but it also gave her everything he could have dreamed of.




By the way, Shivangi is the best actress and she handles the emotional scenes with ease. Seeing many emotional scenes done by Shivangi, people cry and it may have happened to you too. Talking about Shivangi's parents Yashoda Joshi and SP Joshi, they have made several revelations recently while talking to Pinkvilla. Shivangi's parents were asked what was the scene that filled their eyes on seeing this?
Responding to this question, Shivangi Joshi's parents said that we were very emotional when Naira and Karthik were married and Naira said farewell. Mohsin and Shivangi played that track quite beautifully. Shivangi had some injuries in her finger, due to which she was in pain. Well Shivangi and Mohsin completed that scene quite well. We were crying so much that the people with us said that Shivangi is not going anywhere, she is going to come back to us.
By the way, Shivangi's parents said exactly that because the track of Naira and Karthik's wedding was really emotional. Which scene of Yeh Rishta Kya Kehlata Hai made you cry, share them in comment box