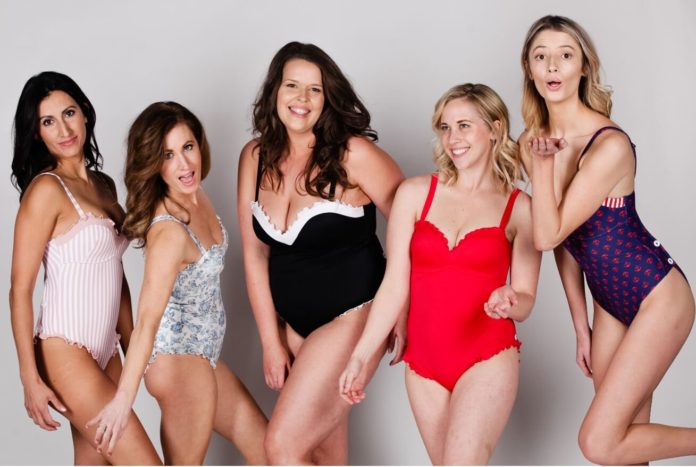 Swimwear is often debatable owing to the fact that some women do not feel comfortable wearing two piece bikinis. They prefer to wear one piece swimsuits. A one-piece gives more confidence to women to do as they please in the water. There is also less skin exposed to have to protect from sun damage. And with a one-piece swimsuit, you can slip on a skirt or shorts and go anywhere.
Byoót Founder and Story
Elyce Billany always loved the way one-piece swimsuits looks. When she and her husband, Jason, went on their baby moon to Jamaica, Elyce realised that she was spending alot of time in a beach restroom than on the actual beach. Every time she had to use the restroom, she would have to tug and shove the swimsuit all the way up and down. Elyce was on a mission to find a one-piece suit which was easy to wear but she did not find anything. She and Nathan owned a natural soap company and then decided to take it one step further by starting the Byoót Company. This would then produce swimsuits which could be taken off with ease and could be unbuttoned. There are buttons two on each side of the hip. The suit can be fastened easily and quickly.
Elyce and Nathan began to work with a tried and tested manufacturer in New York. He specialised in swim and active wear which was a bonus point for them. They then began to produce swimsuits of the best fabric which would have striking colours as well as it would maintain.
The fabric is extremely comfortable with 86% nylon and 14% spandex. It can also be stretched in four ways, it dries quickly and can be washed in the machine with cold water but not dried in the machine. The fabric is able to pull moisture from the skin to the exterior of the fabric where it will then evaporate. The person wearing with then remain comfortable without being damp or feeling sticky. There is alot of durability as the elastic is reinforced and the straps then adjust with ease. The Byoót suit comes with a selection of colours and patterns. They also provide a free visual fitting on Zoom. Once an appointment is made, a personal stylist is appointed within 10 minutes to customise the type of swimsuit you prefer.