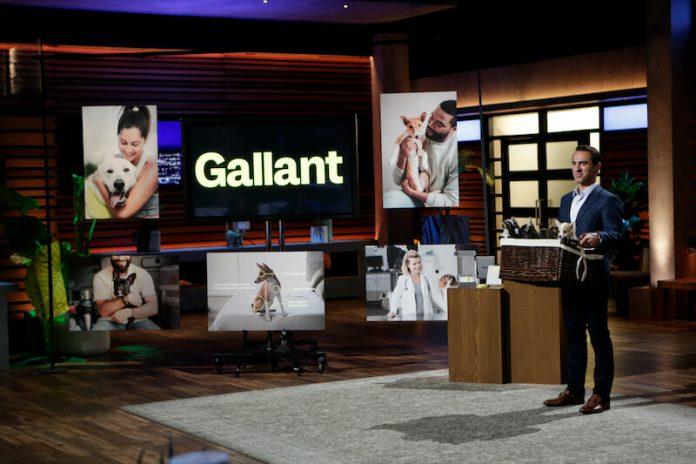 Gallant Stem Cell Therapy For Dogs is one of the product companies to be featured on Shark Tank Season 11 Episode 8. The story behind the birth of Gallant Stem Cell Therapy For Dogs is pretty interesting. Here are some of the unknown facts about Gallant and its founders, Aaron Hirschhorn.




Who is the Founder of Gallant Stem Cell Bank?
Aaron Hirschhorn is the founder and former-CEO of the popular dog-sitting marketplace DogVacay. Aaron is a noted entrepreneur with more than 20 years of experience in building companies and investing in them. DogVacay app was launched in 2013 and Aaron managed to raise $47 million from his erstwhile investors.
Aaron was the finalist in the Ernst & Young Entrepreneur of the Year Award 2016. In April 2017, Aaron's DogVacay app merged with Rover.com and eventually went on to become a $1 billion pet services marketplace.
The Story of Gallant Stem Cell Bank For Dogs
Trouble struck Aaron's life when he suffered a massive back injury and was forced to undergo stem cell treatment which yielded amazing results to his surprise. Aaron, being an ardent dog lover wondered why this cutting-edge medical technology of stem cell transplants cannot be applied to dogs.
As a result, Gallant was born in the middle of 2018. According to Gallant, "Your pup's stem cells have incredible healing power. Extract and store these powerful cells during your pet's spay/neuter, so that you can unleash their potential when your best friend needs it most."
Ever since its inception, the mission of Gallant stem cell therapy is to help pets live a healthier life and make use of the epic technology of stem cell therapy in saving the lives of tons of dogs.
Dogs enter their senior years around 7 and begin feeling the effects of aging as early as 4! Traditional methods of treatment for injury and age-related conditions are expensive and can have harmful side effects. Stem cells are incredible natural healers. However, up to 99% of stem cells are lost over time due to aging. This forms the bottomline of Gallant's business problem.
Gallant raised $7 million investment in August 2019.
Gallant's Stem Cell Therapy Solution – How it Works?
From the moment you entrust Gallant with your dog's stem cells, we're actively invested in their long-term health and well-being. Working in tandem with you and your veterinarian, we will collect and store these powerful cells now, so down the road we can help to treat the most common health problems your dog may face. We will also update you on new and potentially life-changing treatments as they become available.
Preparation
Pick your pup's stem cell storage plan – you don't have to have a spay/neuter procedure scheduled yet! You can always add that in later. Our proprietary process requires no additional training, so any veterinarian you trust to alter your dog is qualified. Ahead of your dog's spay/neuter, we will connect with your vet and send our collection kit directly to their office.
2. Collect
On the big day, we align with your vet before the procedure and arrange for a courier. During your dog's spay/neuter procedure, your veterinarian will take out the stem cell-rich reproductive tissue they would normally discard into the collection kit.
3. Preserve
Once the tissue is received by our scientists, we send confirmation to both you and your veterinarian. Your dog's tissue is first inspected for quality before isolating the stem cells. The stem cells are then counted and frozen in liquid nitrogen to preserve their potency in our secure, state-of-the-art laboratory. Once this process is complete, you and your veterinarian will be notified that your pet's stem cells are safely stored. The cells are then monitored by our team to ensure they stay perfectly preserved.
4. Treat
Your pet's stem cells are at the ready to be sent to your veterinarian if/when treatment is needed. Treatments are out-patient procedures and cost about $300. A stem cell procedure is not painful to your pet and does not require anesthesia to administer.
Gallant Stem Cell Therapy Shirts Reviews & Testimonials
Gallant's stem cell therapy is receiving a lot of exciting reviews online. The therapy has been successful in saving scores of dogs with conditions like osteoarthritis, skin conditions, chronic dry eye.
Gallant Stem Cell Therapy Shark Tank Sale
Gallant is offering a $395 off discount for using the code SHARKTANK
Did Gallant Get A Shark Tank Deal?
How did Gallant fare in Shark Tank Season 11? What did the Sharks have to tell about it? Did Gallant Get a Deal on Shark Tank? More information to be updated soon in this post.