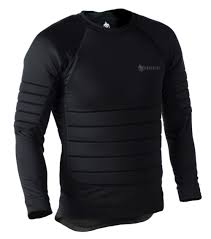 Fortress Cold Weather Clothing is one of the products to be featured on Shark Tank Season 11 Episode 5. The story behind the birth of Fortress Cold Weather Clothing is interesting. Here are some facts about Fortress Clothing and its founder Dale Lewis.




Who is the Founder of Fortress Cold Weather Clothing?
Dale Lewis is the founder of Fortress Clothing. He completed his graduation from University of Utah. He found Fortress Clothing back in 2012. Other than that, he loves to create wealth by creating products and services to solve customer needs. He believes that you can build a company to provide customer solutions, employment to the community and wealth to all of us.
The Story of Fortress Clothing.
According to Dale Lewis, he believes that there is nothing such as bad weather, its bad clothing. When this company was founded, they developed a new garment insulation for cold weather clothing. Their only focus was on industrial workers, who work in extreme cold weather. Apart from that, there are products or clothing which will even keep you warm in bearable conditions. It was their focus which gave them good results.
It is an outdoor clothing brand which will keep your core warm even if you are wet. They have their own patented insulation technology known as 'Aeris', through which it locks body heat and removes moisture, to keep you warm. It has a broad temperature range. Its compact and blocks the wind.
The company has a full range for men's and women's clothing, including a base layer pull over and pants, hoodies, jackets, vest, gloves and boots.
Fortress Clothing Approximate Cost.
The pricing is based on various ranges. It starts from $50 to $500.
They are currently offering 10% discount on New Orders.
Also, if you order while they are on Shark Tank, you shall get 10% off. You have to use code, WARMCORE 10%
Fortress Clothing Reviews.
They have received many positive reviews from all over the world. They have an amazing customer service. They have received an award as Best in Show, Best New Product.
We shall soon find out whether Fortress Clothing shall get a Shark Tank Deal or not.