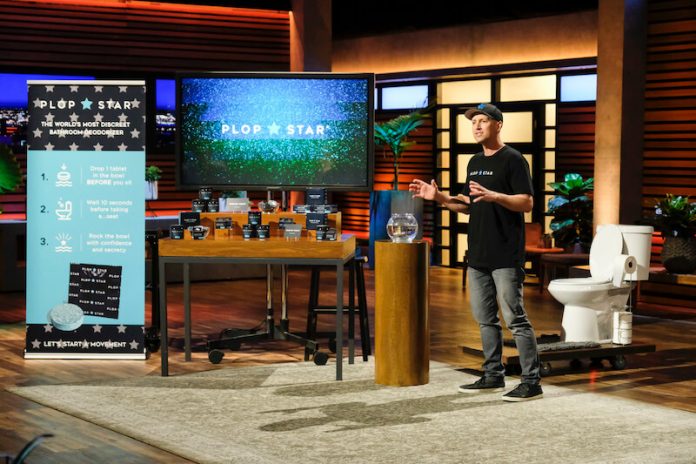 Plop Star is one of the products to be featured on Shark Tank Season 11 Episode 4. The story behind the birth of Plop Star, one of the newest startups in Chicago is pretty interesting. Here are some of the unknown facts about Plop Star and its founder, Tyler.




Who is the Founder of Plop Star?
Tyler is the founder of Plop Star. Tyler graduated from the University of Arizona in Media Arts. Tyler spent the initial days of his life in popular media advertising companies like Leo Burnett, Draft FCB and so on.
In June 2014, Tyler founded Tandem Inc., a Chicago-based creative production company which he still runs. In 2018, the entreprenuial bug bit Tyler which forced him to give birth to Plop Star, one of the best things which could happen to a toilet!
The Story of Plop Star
Tyler was enthusiastic about building a successful brand which could in turn grow into a company. Plop Star took a whopping 42 months before it could become a viable solution with a strong mission to solve.
Tyler Jay's major issue like any other commoners was about using toilets other than one's home for pooping because of the odour issues. Tyler decided to find something portable which could solve this issue but he couldn't succeeded. That's when the eureka moment hit Tyler and hence, Plop star was born.
The team at Plop Star, headed by Tyler Jay came up with a liquid toilet deodorizer spray. However, the product didn't have the wow factor. The aerosols failed to completely dominate the poop smells and still left smelly toilets at large.
With the birth of bath bombs, Tyler decided to innovate a discrete toilet deodorizer in the form of tablets. Tyler tied up with a local manufacturer in Chicago to perform the R&D for him.
Plop Star Product Range
Plop Star Product Range comes in 3 different collections or sizes:
Plop star 6 Pack priced at $5.99
Plop star 30 Pack priced at $12.99
Plop star 30 Pack Tub priced at $14.99
They can be bought directly from their online store.Plop Star tablets are also sold by Amazon, among other retailers.

Plop Star Reviews
Plop Star are receiving a lot of exciting reviews online.
Plop Star Shark Tank Sale
No offers are currently available.
Did Plop Star Get A Shark Tank Deal?
How did Plop Star fare in Shark Tank Season 11? What did the Sharks have to tell about it? Did Plop Star Get a Deal on Shark Tank? More information to be updated soon in this post.