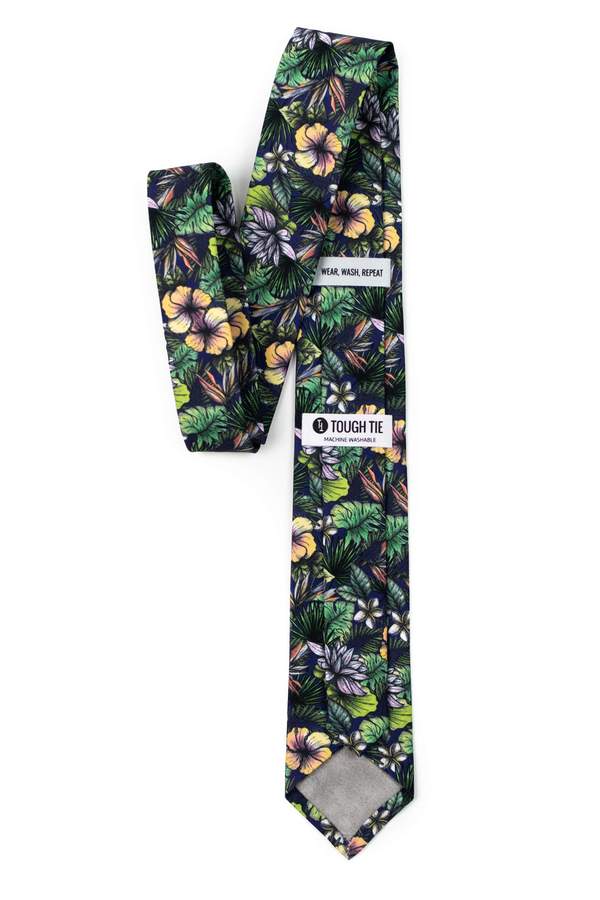 Ties form an important part of professional attire. They are delicate and easily prone to getting messy. Thereafter, if washed thoroughly washed you might as well discard with the fabric being ruined and all. Tough Apparel Machine Washable Ties seems to be the solution to the dilemma.




The Founders of Tough Apparel Machine Washable Ties!
Kevin Shoemaker and Skylar Bennett started Tough Ties in January 2017. They attended Arizona State University together graduating in 2014. Kevin earned a degree in Business Administration and Management from the W.P Carey School of Business and Skylar a B.S. in Accounting.
https://www.instagram.com/p/B_lyud-pOEV/?utm_source=ig_web_copy_link
The Story behind Tough Apparel Machine Washable Ties!
When Kevin and Skylar were in college, they dressed casually as well as carelessly but as they entered the business world they had to dress professionally. While they were fine with it, things began to change when they got married and had children. Everyone who is a parent can relate to how messy children can get! It is like their inherent nature to throw or spill and spit things on a person carrying them. Nick and Skylar who adored their children could not resist carrying their kids around before leaving for work or as soon as getting back from work. The problem began when they had to send their expensive ties to dry cleaners repeatedly or sometimes even throw them away.
They began to wonder why the most common expensive item of professional attire despite being expensive didn't hold up to minor spills. They wanted such an item to be stain resistant, durable, and withstand machine wash. This gave them a business idea and they spent the whole of 2016 researching financial, manufacturing, and marketing aspects of it.
The development of Tough Apparel Machine Washable Ties!
By the end of the year 2016, they decided that the business idea was viable and wanted to go ahead with it. In January 2017 they started a Kickstarter campaign for the company Tough Ties to collect $15,000. The campaign concluded with 78 backers pledging $15,238. Kevin and Skylar leaped faith and quit their respective jobs to support their company on a full-time basis.
https://www.instagram.com/p/B-GIvQDpnKV/?utm_source=ig_web_copy_link
Why choose Tough Apparel Machine Washable Ties!
Tough Ties are manufactured by combining printable and repellant fabrics with a patent-pending substrate core and IronLockTM stitching. On the back of every tie, there is a microfiber patch that can be used to clean a phone or glasses. There is also a buttonhole on the tail of the tie. As a result, the tie can be buttoned up to the dress shirt to keep the tie close to the body.
The Features of Tough Apparel Machine Washable Ties!
The ties are liquid-repellent and machine washes friendly in their laundry bag. The laundry bag is available with a tie. They can be washed separately or together with other clothing.
https://www.instagram.com/p/B9QDRFLK0-p/?utm_source=ig_web_copy_link
The Expansion of Tough Apparel Machine Washable Ties!
After the success of tough ties, they added belts to their inventory. The belts are made of leather or canvas in a variety of colors, styles, and buckle designs.
They decided to expand their scope of business to tough and durable clothing and accessories. As a result, they changed the name of their company to Tough Apparels in August 2018.
On 23rd October 2019, Tough Apparel acquired the brick and mortar store in Gilbert, Arizona.
On 15th November 2019, in an article published in Fox10 Phoenix News by Christina Carilla, Kevin and Skylar disclosed their customized sock line. Kevin explained that through an app the customers will be able to upload any design including their face to create custom socks. They also do customized ties for businesses or special events and offers them a bulk discount.
The availability of Tough Apparel Machine Washable Ties!
Tough Ties are available in different colors and patterns in four sizes and two lengths. It can be directly purchased from their website https://toughapparel.com/. A standard tie costs around $30.
The Reviews on Tough Apparel Machine Washable Ties!
They have received raving reviews for their products.
Tough Apparel Machine Washable Ties as seen on Shark Tank!
Kevin and Skylar's say there is no secret formula for starting a business, no magic set of skills or partnership that will guarantee success. Their advice to new entrepreneurs is just to take an idea that sparks passion and run with it. ´Life is short,' they remind everyone, you might as well spend it pursuing your own goals rather than just existing. It remains to be seen if the shark judges are impressed with their views and products. Find out this Friday on the 22nd Episode of the 11th season of the Shark Tank.
https://www.instagram.com/p/B_oOxpNp2Ai/?utm_source=ig_web_copy_link