A man with a passion for art and all things bizarre knew he was onto something when he first heard the words, "Those are the most hideous pants I have ever seen!" He created high fashion from vintage crochet Afghans. Let us find more about his outrageous and comfortable line of clothing.




The Founder of Lord von Schmitt Crochet Clothing!
Schuyler Ellers started the clothing line Lord von Schmitt Crochet's clothing. Lord Von Schmitt happened to be his nickname in college. Schuyler always loved art, color, theatre, and the bizarre. It was while studying at Columbia University Schuyler chanced upon Costume design.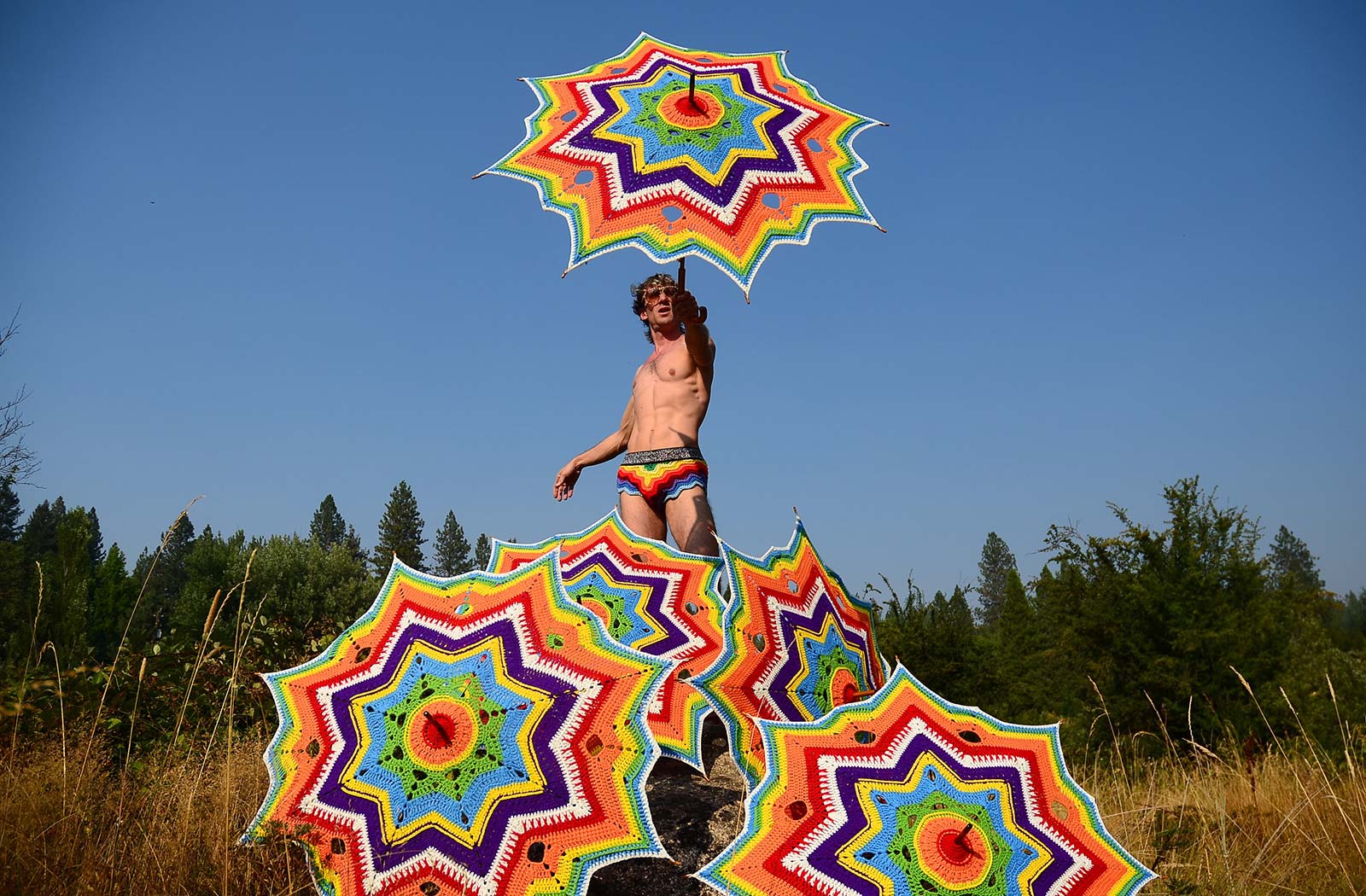 The Story behind Lord von Schmitt Crochet Clothing!
After graduation, Schuyler in Barcelona had the opportunity to design costumes for a low budget film, using whatever he could find in thrift stores. It was in Barcelona that his Irish roommates taught him how to knit and sew. He immediately caught up but did not it was the most efficient way of making clothing. Then, while going through a thrift store, he spotted Afghans in brilliant colors and flamboyant patterns. All his artistic eyes could see was folk art handmade by artisans of the past. He later upcycled the Afghans to create a wearable sculpture.
Schuyler went back to the U.S. where his friend invited to attend a fashion show in Los Angeles. He was excited and started gathering crochet pants and sweaters. He did not receive much attention there. However, this did not lower his spirits. Thus, he opened a Lord von Schmitt shop on Etsy, which is an online market place for individual vendors to sell their wares. People began to hop on to this style from all over the world.
Why Choose Lord von Schmitt Crochet Clothing!
The garments are comfortable, warm, breathable, and eye-catching. They also have a retro vibe that evokes nostalgia for Woodstock, Newport, and the Isle of Wight. The garments are made from recycled and repurposed materials. Hence, they are environmentally conscious and pocket friendly.
The Choices available in Lord von Schmitt Crochet Clothing!
The Lord von Schmitt Crochet Clothing has a full line of unisex fashion. They consist of undergarments, swim trunks, shorts, pants (including capris and bell-bottoms), onesies, overalls, ponchos, hoodies, coats, sweaters, and umbrellas. The apparel can be worn in any place. They are so comfortable you can even sleep in them!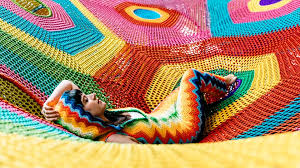 The Accomplishment of Lord von Schmitt Crochet Clothing!
Lord von Schmitt Crochet clothing has been featured in The New York Times, Esquire Magazine, E! News, Fox News, and Real Time with Bill Maher.
Schuyler won the "Nebulon Award for best Sci-Fi Pants." Nebulon is a fictitious planet, and the Nebulon Awards honor science fiction writing.
Have a look at his website
https://www.lordvonschmitt.com/
Reviews on Lord von Schmitt Crochet Clothing!
The clothing line has been receiving glowing reviews from customers who love dressing comfortably, differently and some swear by the feeling of nostalgia it brings.
Lord Von Schmitt Crochet Clothing as seen on Shark Tank!
Well! will Schuyler be able to impress the Sharks with his outrageous looking comfortable line of clothing? Find out on the 22nd Episode of the 11th Season of the Shark Tank.