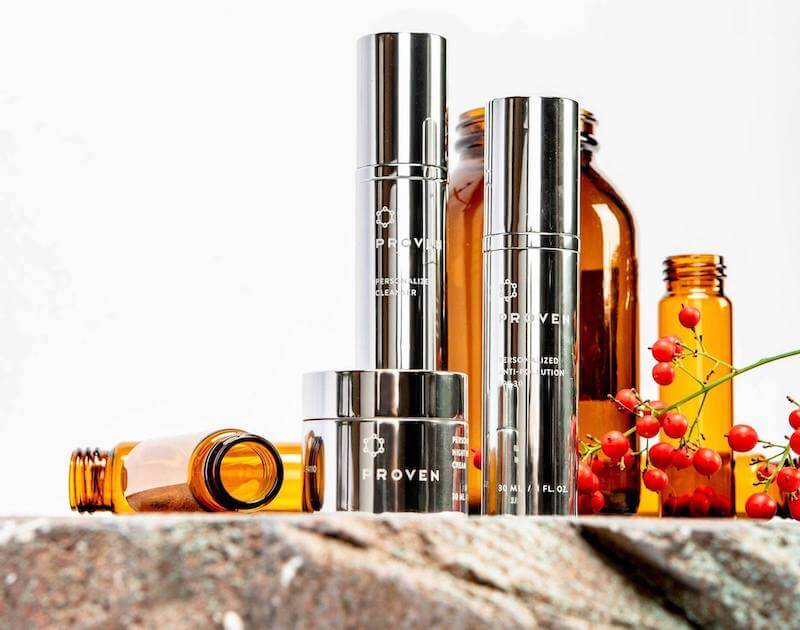 Hardly would anyone guess that Artificial Intelligence (AI) is revolutionizing the beauty industry. The company that leads the way towards this monumental change is Proven Skincare.
AI is the ability of a computer to assess a colossal amount of information, draw rational conclusions and select relevant details faster than is humanly possible. In lay man's language it is similar to how Netflix knows which movies to recommend to the viewer. Just like how Alexa functions as the smartest personal assistant by answering questions, reporting on weather and traffic, scheduling our appointments, reading to us, shopping for us.
AI allows Proven to specifically customize products that will address to each individual's unique needs and deliver better results more quickly.
Founder of Proven Skincare
Ming Zhao earned an MBA from Harvard. She was a successful private, equity investor. But she had a skin problem. She has tried every product available in the market but they were all failures as well as holes burning her pocket.
What she didn't was that at the same time, Amy Yuan, from Stanford University who had a PhD in Computational Physics, had her own skin problems and was building the platform that would become the Skin Genome Project.
To the good luck of many, Ming and Amy met and founded Proven Skincare with Ming as CEO and Amy as CTO.
Story of Proven Skincare
The Skin Genome Project is the most comprehensive skincare database ever created. It includes more than 4,000 scientific publications, 20,000 ingredients, 100,000 individual skincare products, and 8 million customer reviews, as well as fraud-detection algorithms to rule out fake reviews. It won MIT's Artificial Intelligence Award in 2018.
As soon as the database was in place, Amy and Ming did a wise job of collaborating with a leading industry of dermatologists to develop the formulas which would work efficiently for both men and women.
The first step to determine the skin type of an individual, the user will have to spend a few minutes taking the Skin Genome Quiz that determines 47 factors about you and your skin, your heritage, lifestyle, right down to the water hardness, humidity level, and UV index in your ZIP code.
This information is further funneled into an algorithm that decides what ingredients are most effective for your skin and the precise concentrations in little more than a blink of an eye.
Products by Proven Skincare
The three multi-functional skincare products are custom-made to cleanse, protect and renew your skin.
• The Cleanser: The cleanser consists of ingredients that detoxify and balance the skin. There is no need for a separate toner or exfoliator. This reduces the time spent on your daily skincare routine.
• The Moisturizer: The daily moisturizer contains SPF and protects by acting as a barrier between your skin and all the air pollution, digital pollution which comes from phones and computers and UV rays. The moisturizer deeply hydrates, aiding in the retention of water in the outer layer of the skin and the skin's natural oils.
• The Night Cream: The night cream delivers intensive nourishment to repair, plump and firm the skin while you are asleep. Your skin stays supple and youthful, and you wake up refreshed and renewed.
The ingredients which have gone on to make all the difference go through strenuous microbe, stability, efficacy, and safety testing.
Proven makes it point to ensure that their ingredients are sourced only from reputable suppliers. Every users personalized products are made in the US in an FDA-accredited laboratory. The products are not tested on animals and are free of phthalates, parabens, formaldehyde and SLS (sodium lauryl sulfate) that irritates the skin, eyes, mouth and lungs.
Proven earned a coveted spot inside the gift bags that went to 2018 Academy Award nominees and was named one of the top beauty innovations of 2019 by Allure magazine. That itself is a huge victory for Proven Skincare.