Who doesn't love making slime? Its squishy, stretchy, and gooey! Irrespective of age everyone enjoys spending time making different kinds of creations. As much fun it is for the kids the parents don't appreciate cleaning up the mess. Seriously slime is the perfect solution to let the children indulge in their creativity to any extent without worrying about being short of resources or cleaning up the mess.




The Founders of Seriously Slime!
Sarah McDermott and Shannon Valko started Seriously Slime with a mission to put joy into the world one bowl of slime at a time. Shannon owns and operates Little Beans Café. The café provides a safe, imaginative play village for kids. Along with a comfortable place for parents or caregivers to have a cup of coffee and something to eat. She also advises small business owners on growth strategies and on overcoming challenges. Sarah has experience working in sales, finance, and retail. She also has started matchmaking business. Sarah has graduated from Marquette University with a degree in communications.
The Story behind Seriously Slime!
Sarah and Shannon were overwhelmed with their daughter's love for slime making! There is glitter slime, marshmallow-like slime, slime with foam beads that pop and grow in the dark slime. Frankly, which kid wouldn't love it? They did appreciate the creative magic and the simple satisfaction that slime making brought their kids. But it was overshadowed by the frustration of cleaning up the mess left behind. They also noticed that not all slime was equal. Some were called back for being toxic, some didn't work at all. All this led them to the idea of cultivating a fun and play driven environment where kids could experiment and be social without having to worry about making a mess! Thus, Seriously Slime came into existence.
The Development of Seriously Slime!
Sharon and Shannon started testing their business plan by holding slime workshops at Shannon's Little Beans Café. The children had lots of slime and tools available to them. They learned new techniques slime techniques. Since there was so much slime available that the parents individually may not be able or willing to spend, it became a huge opportunity to explore. It was an instant success and soon the Slime workshop outgrew the Little Beans Café. That was when they opened their first space solely dedicated to their new business. With gaining connections they opened a second store.
What does Seriously Slime Offer?
Plenty of space for a child's party or a girl's night out along with all the supplies you could ever need! The parties conducted are led by specially trained slime masters who know all tips and tricks of slime. They also ensure everyone has a fun hands-on experience.
They Invite businesses to use a slime as a team-building exercise.
Offer in-store parties or can bring the party to you.
Slime supplies are sold both in their retail locations and on their website.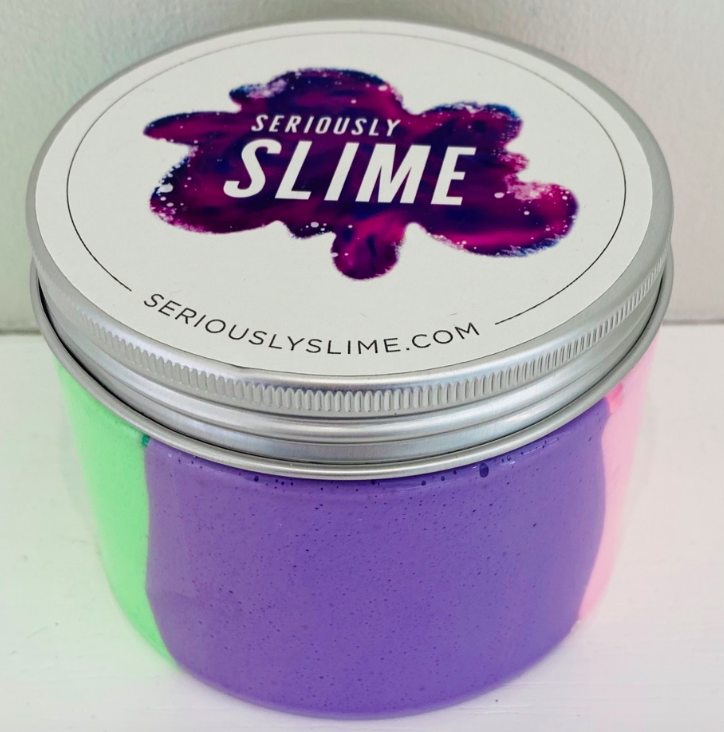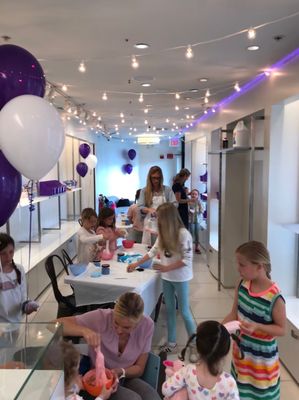 The Locations of Seriously Slime!
Seriously Slime is currently operating in two locations in Chicago's North Shore. With the appearance on the shark tank, they will be starting a Kickstarter campaign to expand. They are looking into opening shops in malls as well as expanding their line of slime supplies. They also plan on franchising the business.
Do It Yourself Customized Kits of Seriously Slime!
There is a do it yourself customized kit offered by Seriously slime. Let's have a look at all the options available for the kit.
Types of Slime available: Butter Slime – soft and stretchy
Cloud Slime – super stretchy and so light
Fluffy Slime – fluffy and non- sticky
Available in colors: Red, Yellow, Green, Blue, Purple, and Pink.
Available in the scent of Cotton Candy, Vanilla, Cherry, Grape, and Lavender.
The kit also contains glue, shaving cream, activator, storage bowl, stirrer, foam beads, glitter, and a charm. Along with two videos on slime making.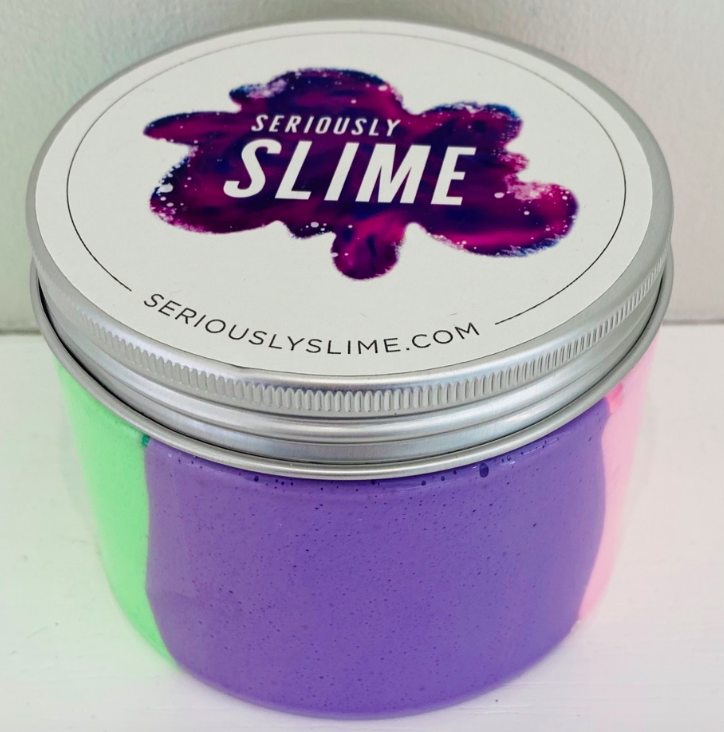 The Featured Products of Seriously Slime and their pricing!
Pre-Made Decorative Crystal Slime Kit pricing around $22.
DIY Slime Kit prices between $29.99 – $39.99 based on what you choose.
Birthday Party Kit, it is customizable and price ranges between $195.00 – $340.00 based on the customization.
The reviews on Seriously Slime!
Seriously Slime has received outstanding reviews from kids for who its nothing less than a slime paradise and from relieved parents who no longer are worried about cleaning up the mess!
Seriously Slime on Shark Tank!
Will Sharon and Shannon be able to impress the sharks and fulfill their wish of expanding the business? Find out this Friday i.e., 10th April on the 18th episode of the 11th season.