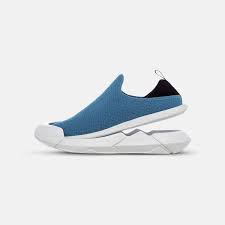 Every household faces a similar problem; the soles of shoes get in dirt from outside into the house. This is an everyday problem faced by every household. The issue increases when you take into consideration the germs and bacteria that enter the house through this manner and the fact that there should be a way to prevent this. People who live in areas where there are extreme weather conditions such as severe winter or long mud seasons have the habit of carrying a pair of outdoor shoes or slippers. Many homeowners ask their guests to take off their boots or shoes at the door before entering the house for cleanliness purposes. While some opt for leaving a pair of slippers outside your door into which you can change before you enter the house but this can be a real hassle at times for people. Some come back home after a grocery running, picking up children from art class or sports practice or some need to run back and forth to the car which requires several trips in and out of the house. Some circumstances are unforeseen and during those times you cannot halt to change into slippers before entering the house.




Founder of Muvez Footwear Slipper Shoes
Eric Cruz was a sports enthusiast and he faced a similar problem everytime he returned home from sports practice. He had to change into sports footwear and the constant change was getting to him. Not finding an easy way out of the situation, Eric decided to take the situation in his own hands. Eric graduated from Kean University in 2011 with a degree in management. He went on to earn a master's degree in business and sports administration from Fairleigh Dickinson University. He then got a ob at CBS Radio and further on Mercedes-Benz. He collaborated with his brother, Ryan, and Friend, Kevin Zamora to co-found Muvez Footwear ( Muvez is pronounced as moves). He turned the creation of his dream shoe into his full time job.
Story behind Muvez Footwear Slipper Shoes
In a March 30, 2020 article on the Kean University website, Eric goes back to recall that the first prototype was made from supplies from the local hardware store. He volunteered to dip his foot into a silicone, rubber and foam mixture to create a mold for the footprint. That was how invested he was into the creation of his dream shoe. The team then spent several years in research and development to create the shoe, which they called "3:AM." It was important to invest that much time into the background research to create a strong product.
Eric Cruz, Ryan Cruz and Kevin Zamora all left their corporate jobs in America to pursue design and manufacture of innovative products. 3:AM is a reflection of Muvez's mission to support the lives of creative and innovative people. The name comes from the fact that most creative people are up at 3AM deep into their creative process. As a matter of fact, the 3:AM shoe was adopted early on by Chris Lavish, a model and NYC street fashion connoisseur, who wore them while showcasing various fashion ensembles during London Fashion Week.
Every start up requires funding. For 3:AM, initial funding came through private equity and a kickstarter campaign. The campaign was held during August-September of 2019, with an initial goal of $15,000, and ended with 292 backers and $33,873. They were lucky to have their shoe features in an article in Yahoo Finance Section on July 31, 2019 which quoted that the shoe was combining "the functionality and detail of an athletic shoe with the comfort and convenience of casual house slippers."
The consistency of the 3: AM is that it is made of a breathable knit upper slipper or shoe and elastic piping that provides a comfortable yet secure fit. The detachable sole is made of rubber-like EVA material and provides protection and extra shock-absorbency. The formula is to wear the inner shoe around the house without the sole and then slip on the sole when leaving the house. It doesn't get simpler than that. The inner shoe comes in four different colors and the sole in black and white for mix and match capability, talk about variety. If the sole gets dirty it can be whirred in the washing machine. 3:AM's come in sizes for men, women and children.
The main elements of a successful business; networking, resourcefulness, learning on the go, and mitigating risk were learnt by Eric Cruz at Kean University. He is open about the fact that he did not have any plans to become a business owner but the life of entrepreneurship came to his doorstep. Eric has always aspired to be successful in every endeavor and he is on the right track with Muvez.