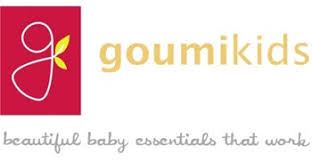 Together Lili Yeo and Linsey Fuller, created Goumi Kids. The name was inspired from the small but mighty, scarlet-colored goumi berries that improve the surrounding environment with the nitrogen they add to the soil. Linsey recollected that she children would try their best to wriggle out of their mittens and would scratch the soft skin on their faces, arms and chests with their fingernails because the material wasn't conducive for them. The socks which were meant to keep their little feet warm kept falling off. That's when pajamas used to ride up and that made diaper changes even more difficult than usual.




Who are the founders of Goumi Kids?
Lili Yeo was a young mother; she gave birth to her daughter and was unable to find baby clothes that were suitable for a child in all ways. There were no baby clothes that were pretty, functional yet environment friendly. That is when Lili decided to give her friend and fellow mother Linsey Fuller a call. Linsey had children of her own before Lili but she mentioned that she had faced a similar problem during her time with small babies. This when realization dawned upon Lili and Linsey, there was a need for these commodities and they decided to fill into the gaps. Lili had spent the last 15 years jetting around North America, Europe and Asia developing brand identities, product designs and marketing strategies for companies like Nike and Ziba Design. Linsey on the other hand had worked in research and development and sales and had co-founded Age to Come Apparel for children.
Goumi Kids consists of naturally antimicrobial baby clothing made from 70% bamboo-derived viscose and 30% organic cotton that is luxuriously soft and environmentally sustainable. The fabric is breathable that it enables a baby to feel warm in the winter and cool in the summer. Velcro straps and ample elastic around the wrists and ankles keep clothing in place no matter how active your little one is.
Types of Goumi Kids Clothes Available
GoumiMitts, is for newborns of all sizes. They are designed in a manner to stay on, engage baby's senses and are totally adorable to look at. The signature two-part closure system is adjustable so that the mittens fit as baby grows keeping the baby in complete comfort at all stages of growth and development.
GoumiBoots stay put with the same two-part closure. It is a delight and relief for the parents because no matter how intelligent the baby may be they will not be able to remove them. They adjust as baby grows which makes it a good investment. Boots for babies from 6 to 12 months old have a super grip on the soles so that the babies do not slip out of them as and when they like.
GoumiJamms are structured in such a manner that they can handle all the baby's movements. The Jamms are integrated with the Mitts, and the patented reversible bottom pocket gives the parents easy access when it comes to diaper changes. You can convert the babys gown into a sleeper with the help of just one button.
GoumiKids products are currently sold in over 16 countries, inclusive of more than 600 baby boutiques and department stores, like Nordstrom, across North America, as well as available on their website and on Amazon. Hospitals are in direct contact with the company to use their mittens on newborns in neonatal intensive care units.
Lili and Linsey created a company that gave them happiness and peace to the hearts of every mother. Their products allow them to produce better baby garments which are both beautiful and environmentally friendly. Goumi Kids allows both Lili and Linsey to be mothers, entrepreneurs and philanthropists.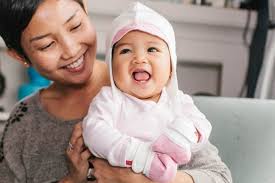 But that's not all that's good with GoumiKids, Lili and Linsey donate 10% of the company's profits and 100% of all their profits from Goumi-giving prints. Their main aim is to prevent human trafficking which is mainly prevalent in the Philippines where Lili was born and Linsey has family ties. Their hometown, Portland, has the highest rate of juvenile trafficking cases in the US. They have partnerships with India Partners in India and Solid Ground International in the Philippines, both of which provide food, clothing, counseling, education and spiritual support for victims. They have also donated more than 12,000 pairs of mitts and boots to babies in need.