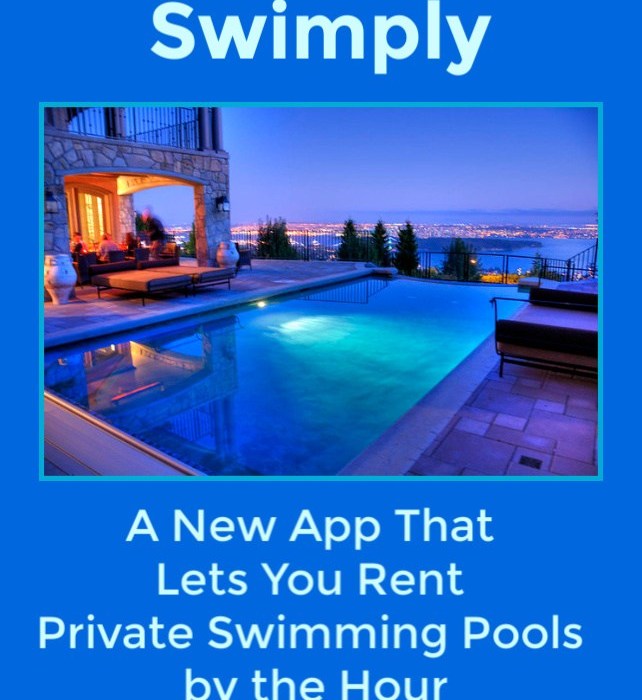 The people who have a pool in their house do not use it for 365 days. The people who do not have a pool in their house and are not comfortable in using public pools can simply rent them! It sounds like a win-win situation for everyone. This idea seems to be quite a genius!
The Founder of Swimply Swimming Pool Rental!
The founder of Swimply Swimming Pool Rental is Bunim Laskin. As a 20-year-old, he worked on an idea he witnessed. In 2017, he used his savings from bar mitzvah money to launch his website PoolForU. It was a website that became the link between people who had pools and people who wanted a private pool. The website became a huge hit and soon due to the heavy traffic, the website crashed. After this, he went back to college but returned soon.
In 2018 he met up with Asher Weinberger, founder of TribeWorks a non-profit organization that offers help, resources to startups which are initiated by Jewish Entrepreneurs. Together they started the website and app Swimply. It is the first and only platform for pool sharing. The venture was a huge success and around 10,000 people got to access the pool through this in five weeks.
The story behind Swimply Swimming Pool Rental!
Bunim was back from his college in Israel to New Jersey for his summer vacation. On one such sunny day, he was wondering how he and his 11 younger siblings could cool off. Their neighbor had a pool and he asked her if they could use it. She agreed and they reached an agreement that he would pay 25% of monthly maintenance cost. The woman made similar agreements with others in the neighborhood. Thus, she not only recovered her maintenance cost but also started making profits. This was how the idea of Swimply Swimming Pool Rental took shape.
The working of Swimply Swimming Pool Rental!
The people with pools list their pools with a list of amenities, photos. Set up the rules the users have to follow and decide on the hourly rate. Followed by which a safety and hygiene check is done. The hosts mandatorily must provide an outdoor toilet or directions for the one inside the house or a portable one. Swimply charges 15% of the fee as commission.
People who want to use the pool, look them up and decide the date and timings in which they want to use the pool. All the coordination between hosts and users in managed by Swimply. Swimply charges 10% as a service fee.
The rating system in Swimply Swimming Pool Rental!
The users of the pool review the pool and hosts in turn rate how well the swimmers have respected their property.
The price range of Swimply Swimming Pool Rental!
Prices usually range from $40 per hour for a regular-sized pool. $300 per hour for a pool with spectacular breathtaking sceneries, a hot tub, and grilling facilities. The highest-grossing so far in the summer is around $12000. The common price ranges between $4000 to $7000 in a season.
Operations of Swimply Swimming Pool Rental!
The service is currently operating in twenty-seven states. They are looking forward to expanding their services in a wider range in Australia.
Swimply Swimming Pool Rental on Shark Tank!
Can this idea of sharing a pool manage to impress the sharks? Watch out this Friday on the 14th episode of the 11th season if the shark tank.