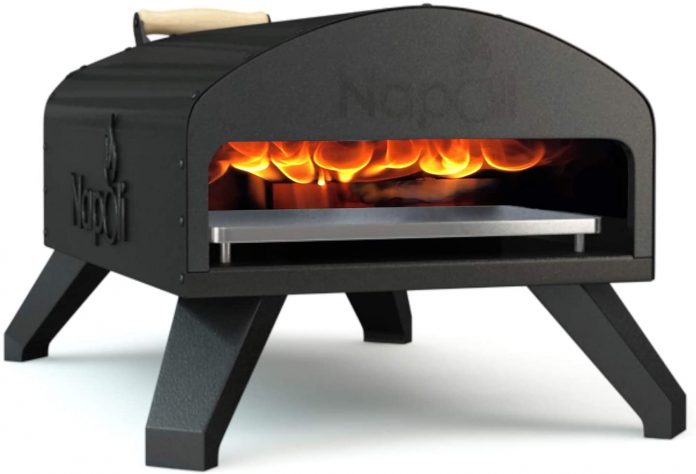 Who doesn't like a yummy crispy pizza? The chance to have a pizza anytime prepared within minutes that too a chance at making your innovative recipes. It sounds like a dream come true for all the gourmet chefs. The outdoor Bertello Pizza Oven makes all this possible.




Usually, Pizza is a favorite dish all over the world but Americans do have a soft corner for pizza. Let's have a look at what all of the Americans can do for a pizza! According to a 2019 Harris Poll conducted on behalf of California Pizza Kitchen, we get to know some pretty amazing things about America's love of Pizza.
A quarter of the Americans would choose pizza if they could have only one food for the rest of their lives!
65% think pizza is a suitable breakfast item!
40% would give up dating for a year in exchange for a free pizza anytime they want!
61% of people would give up their social media for a year in exchange for free pizza anytime!
The financial backing of Bertello Pizza Ovens!
The Bertello Pizza Ovens was originally called the Napoli Pizza Oven. The funds were raised through a Kickstarter campaign which began on 17th November 2017 and ended on 7th December 2017. With 755 backers raising an investment of $207,267. On a different campaign on Indigogo, they raised $216,071 from 781 backers.
The features of Bertello Pizza Ovens!
It is a portable oven for outdoor use and can be fueled by charcoal or wood or pellets. The oven can reach a temperature of 930 degrees Fahrenheit. The walls, ceiling, and floor are fully insulated. A Bertello Propane gas burner can be purchased along with the oven.
Reviews on Bertello Pizza Ovens!
Greg Palmer owntheyard.com after comparing all the pizza ovens rated the Bertello pizza oven as having the best overall value. There are several amazing reviews available online for the product.
Pricing of Bertello Pizza Ovens!
A basic Bertello Pizza Oven costs around $299.99 and is available of amazon.
Bertello Pizza Oven website!
They have got an amazing website listing instructions on using the Bertello pizza oven, several images, and some amazing pizza recipes.
Bertello Pizza Oven on Shark Tank!
Will the sharks find Bertello Pizza Oven just as amazing? Find out more this Friday on the 13th of March, the 14th episode of the 11th season.