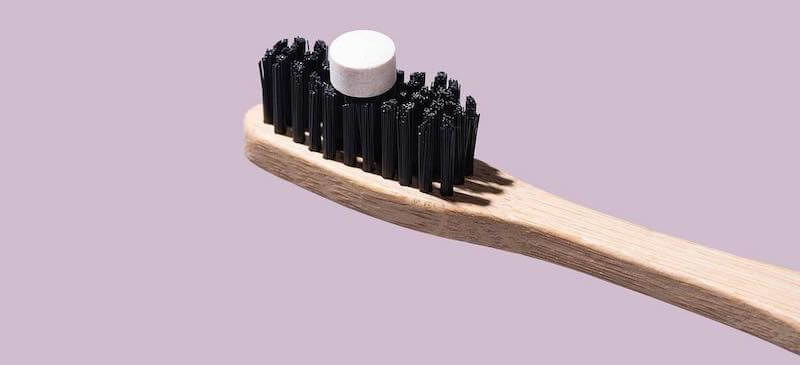 Toothpastes are getting into the groove of becoming eco-friendly and Bite Toothpaste bits help you take a step towards that. Ending plastic waste is a big deal in today's world and it could start right away with Bite Toothpaste Bits by bidding goodbye to chemical infested toothpaste and plastic toothpaste tubes.
https://www.facebook.com/Cosmopolitan/videos/10156536493056788/
The founders of Bite Toothpaste Bits
Lindsay McCormick and Asher Hunt, co-founders of Bite Toothpaste Bits,started off with the aim of getting rid of plastic toothpaste tubes. Billions of tubes enter the landfills every year and they are full of toxic chemicals.




The story behind Bite Toothpaste Bits
Lindsay worked as a producer of a travel channel which warranted excessive travelling. She was a part of the reality shows like House Hunters and Hollywood Hillbillies. She realized how much waste she generated when she threw away travel-size toothpaste tubes.
The research behind Bite Toothpaste Bits
Lindsay took up chemistry lessons and dug deep into the ingredients of a toothpaste. She formulated a toothpaste with harmful sulphates, parabens and other toxic chemicals. Bite tooth paste are hence, organic. The ingredients include:• Sodium Cocoyl Isethionate from coconut oil foams up and cleans the teeth.
• Xylitol and Erythritol from fruits and vegetables repel cavity-causing bacteria.
• Calcium Carbonate, a mineral, is a mild abrasive.
• Activated Charcoal cleans surface stains.
• Sodium Bicarbonate (baking soda) balances pH levels in the mouth.
Not only is Bite a healthier, more sustainable toothpaste, it is produced in a Leaping Bunny-certified lab according to FDA guidelines and sold in glass bottles that are recyclable and refillable for those who choose the subscription plan. All packaging is 100% recyclable or compostable. Envelopes are made from newspapers, boxes from cardboard sealed with paper tape, Kraft fill provides the cushioning.
Reviews on Bite Toothpaste Bits
Reviews for Bite Toothpaste Bits are pretty exciting and the Shark tank telecast is likely to boost their earnings.
Bite Toothpaste Bits on Shark Tank
Will the sharks find Pair Eyewear an extension of personality? Find out on the 14th episode of Shark Tank Season 11.