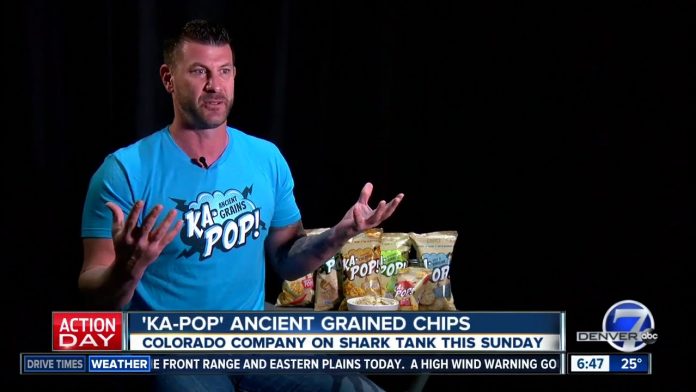 KA-POP is all set to be featured on Shark Tank this Sunday. A whole-grain snack that claims to be tasty? Definitely worth the checkout! This episode is aired on Sunday January 19 2020




The Founder of KA-POP
Dustin Finkel is a health enthusiast, a CrossFit instructor, and a nutrition counselor. MBA from Northwestern University – Kellogg School of Management. His experience includes investment banking at Goldman Sachs to developing the first-ever gluten-free cereal for General Mills to creating and launching new products for Horizon Organic and Abbott Nutrition. He also teaches marketing and business management at the University of Colorado.
The Story behind the KA-POP
Dustin one night with his friends decided to abandon his skepticism and taste the "healthy chips" that were high in calories, bad fats and as it turns out they weren't tasty either! This got him thinking "Does healthy have to be tasty and boring?" This got him and his wife, Christina experimenting. As they were following the Paleo diet for years their pantry was filled with ancient grains and they thought "Why not?"
They made chips with sorghum, a whole grain. Their first critic was their 6-year-old son who is insanely picky. When he would not stop asking for more they knew they were onto something. When shared with their friends, family, and neighbors they all kept asking for more, as a result, they thought to go all out. Ancient inGRAINED Snack CO. was founded with Dustin as CEO and Christina as Chief Marketing Officer. Their first product was KA-POP! Popped Chips.
Flavors of KA-POP!
The air-popped chips are produced under stringent quality and safety conditions in a kosher- certified and nut-free facility. Airy and light with an appealing crunchy textured chips are available in five flavors. They are :
Olive Oil & Sea Salt
Salt & Vinegar
Dairy-free Cheddar
Rosemary Garlic
Red & Green Sriracha.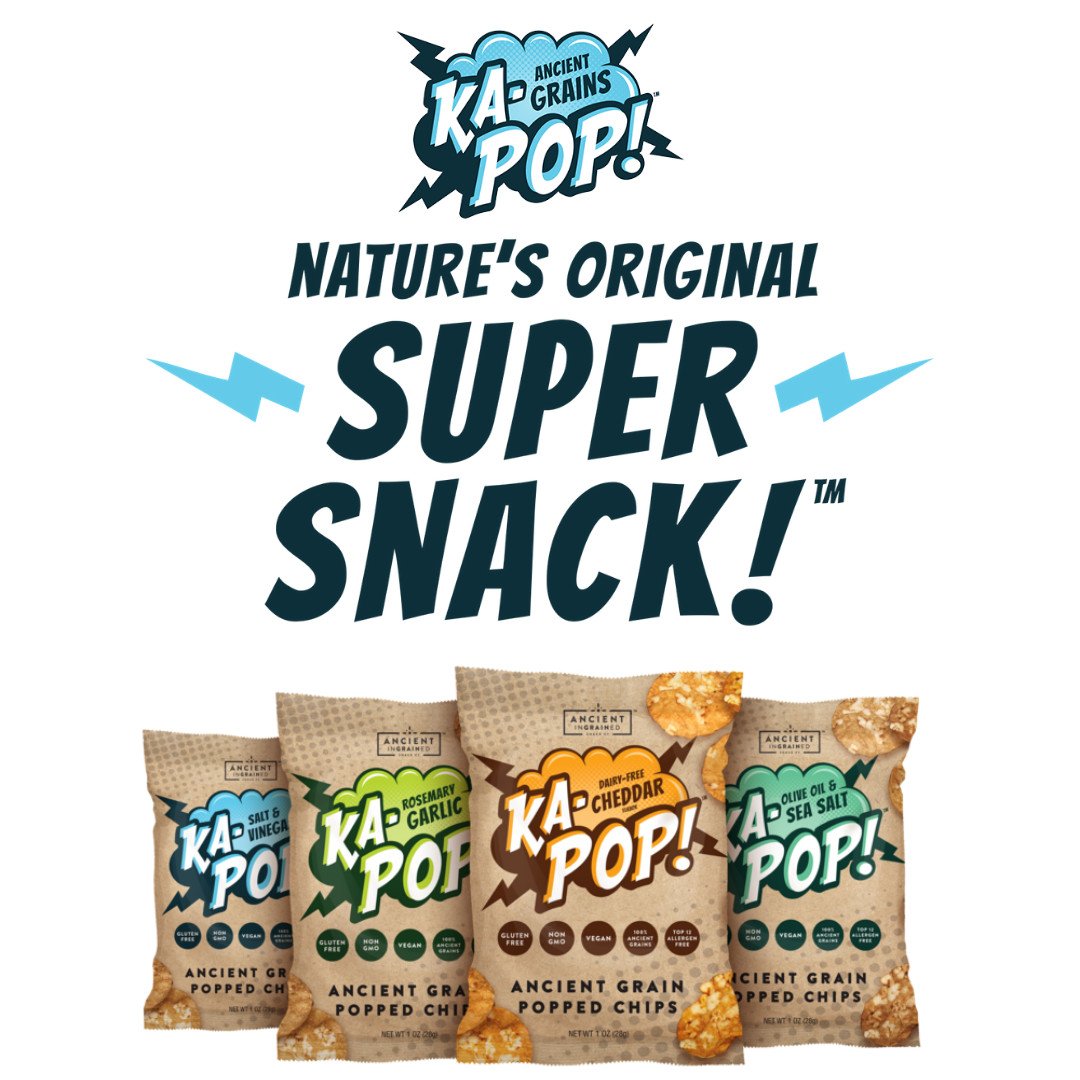 KA-POP Product Range and Availability
$3.99 for a three-ounce bag! Cheaper when purchased in bulk.
Rouses Markets, Whole Foods, Mom & Pop Stores and limited 7-11 stores are the places where you can buy them. If they are not available near you, go and look at Amazon.
Bonus: Go to their official website, www.kapopsnacks.com! sign up and avail a 15% Discount.
Why prefer KA-POP?
They are
Gluten-Free,
Non-GMO,
Top 12 Allergen free,
Vegan,
Packed with Magnesium, Potassium, Iron, Protein, Vitamins B and E, Fiber, Omega-3s and antioxidants
Only 110 calories a serving
Above all they are tasty!!!!!
KA-POP Reviews
They are receiving rave reviews for their products and are backed by the highly reputed nutritionists.
KA-POP! in Shark Tank!
Let us see this weekend if the Shark tank judges root for KA-POP! Stay tuned for more updates.