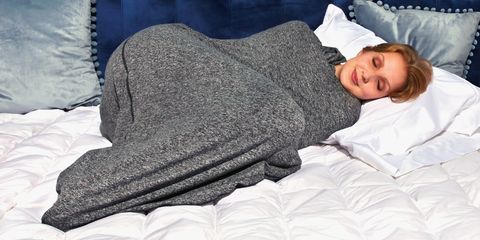 Sleep is a top priority and doctors always recommend a good eight hours of sleep for the body to function well throughout the day. But with stress factors increasing and this keeping into our minds, sleep automatically takes a back seat. When we do not get enough sleep automatically our personal and professional lives get affected. We are too tired to function as our mind and body have not got the necessary rest that it needs.
Sleep Pod Blanket by Hug Sleep Founder and Story
Matt Mundt never found it easy to fall asleep whether when he was in college or working. As stress increased the number of hours of sleep eventually decreased. A lot of people face these problems. The amount of stress is directly proportionate to the less number of sleep hours. This cases irritability, fatigue, lack of concentration, poor performances and a ton of mistakes you would not usually make.
Matt initially had created the Sleep Pod for himself. He tried different material but it kept sliding off the bed. There was so many factors against his comfort. He had to figure a way to create a layer of pressure against the skin.
Matt had a B.S. degree in Mechanical Engineering from the Milwaukee School of Engineering. He also graduated from the Stanford Ignite program at the Stanford University Graduate School of Business. He designed products for Apple, Harley-Davidson Motor Company, and Foxconn, the world's largest manufacturer of electronics. This was going to be one hell of a journey for him.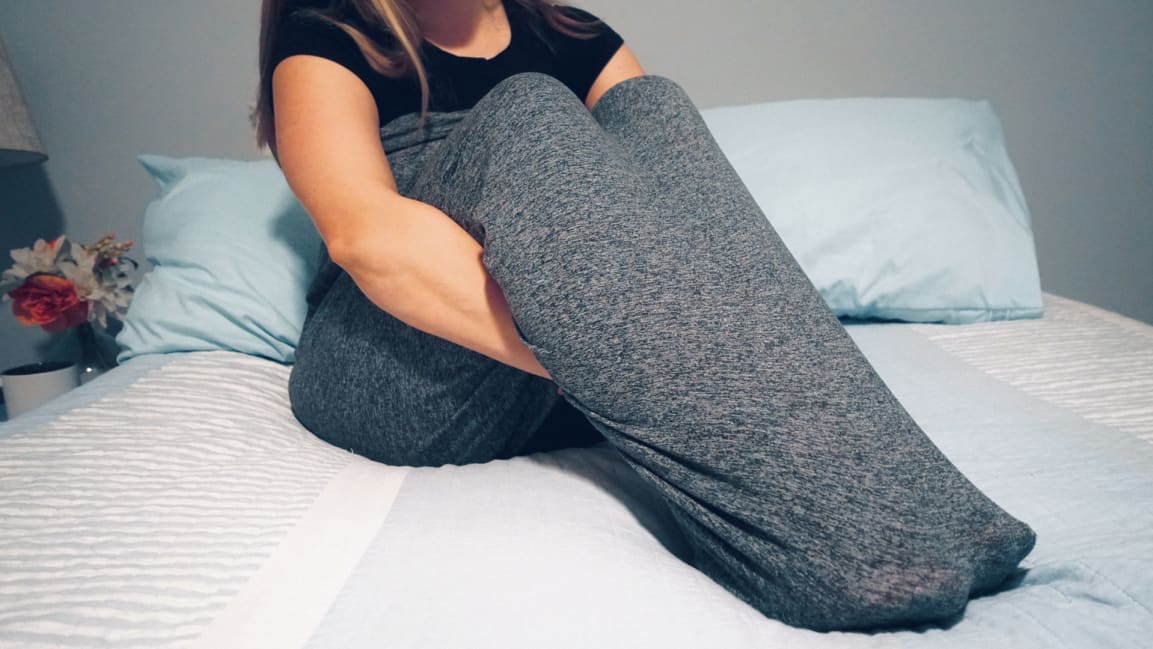 The Material Behind the Sleep Pod
The Sleep Pod uses Deep Touch Pressure to provide a gentle, calming pressure that lets you relax and fall asleep. This enables your heart rate to slow, muscles relax, circulation improves. Endorphins, dopamine and serotonin, these chemical bearers are of happiness. The Pod has a cocoon shape that covers the whole body and keeps you within the cocoon all night. The fabric is made of 89% polyester and 11% Lycra—cool, ultra-breathable, buttery soft and cozy. It is smooth which enables effective movement while asleep. It is lightweight and takes up little space.
The Sleep Pod comes in three sizes:
Small- This suits someone who is not taller than 6 feet. They have to wear a size 00 to 4, with a 22- to 27-inch waist.
Medium- This is for someone around the maximum height of 6'4", size 6 to 12, with a 28- to 32-inch waist.
Large- Also fits a maximum 6'4" height, but wears a size 14 to 22, with a 33- to 42-inch waist.
How to use your Sleep Pod?
First put your feet into the pod and then bring the top upto your chest if your arms are at use prior to falling asleep. Pull the seam over and above your shoulders to give a warm effect. A soothing sensation will then take over the body.