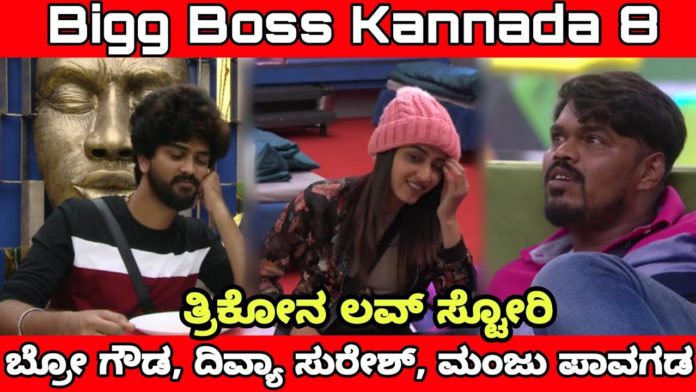 Some contestants have claimed that Captain Brogowda (Shamanth) of Bigg Boss is in love with a contestant. The rest of the members were guessing who might be the girl who stole Shamanth's heart. Now, Bro Gowda has revealed who she really is.
Four contestants inside the house who are close to Shamanth know about his crush. As Bro Gowda himself has said, she is fond of 'Miss India South' winner Divya Suresh. However, other house members have confessed their frustration to Shamanth for not revealing his love.

Geeta Bhatt, Chandrakala Mohan, Dhanushree, and Shamant discuss the issue while the four are in the kitchen. Before that, only Nirmala and Geeta Bhatt knew this. However, it was not clear who the girl was. During a debate in the kitchen, Shamanth said that the girl he loves is Divya.

Divya Suresh and Manju, on the other hand, are solidifying their friendship. Manju is also talking about Divya. So, the audience is predicting that something will be connected between Divya and Manju.
The triangle love story has begun at the Bigg Boss house. The Triangle Love Story originates between Divya Suresh, Manju, and Brogowda. It will be interesting to see how this love triangle will hold up in the coming days as the contestants will have to play for themselves to stay inside Bigg Boss.