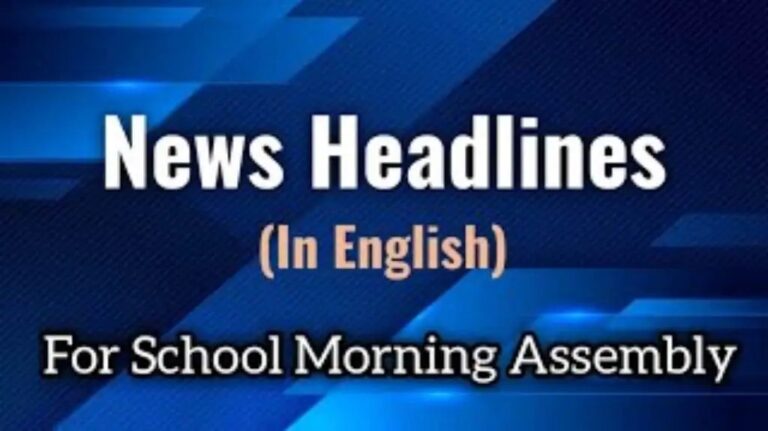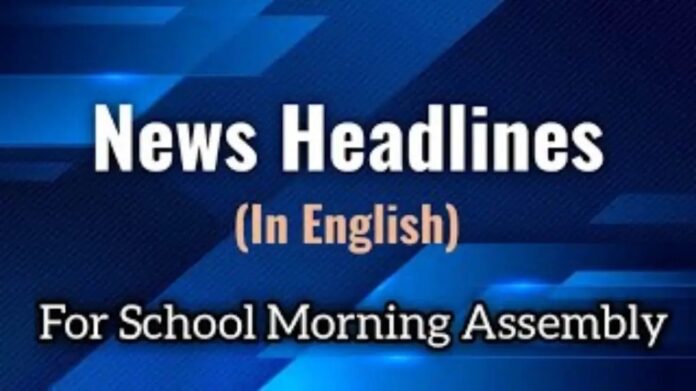 Assembly news plays a huge role in student's life as students are requested to present news from around the world everyday. Here are the headlines news for Wednesday March 1, 2023.
Good morning students! Here are the latest news headlines for today's school assembly.
National News Headlines:
Ahead of the assembly election, Prime Minister Modi conducted a roadshow in Belagavi, Karnataka.
The Supreme Court denied the petition to establish a Renaming Commission, stating that it may "keep the nation on fire."
The Delhi High Court dismissed petitions related to the Agnipath Scheme, stating that it was instituted in the national interest.
CM Bhagwant Mann criticized the BJP, calling them "anti-Punjab" and demanding governor control.
Technology News Headlines:
A recent study shows that Indian economic indicators are showing signs of improvement.
Gmail has been updated, and users will now have a two-pane look on Android foldables.
Many businesses are now substituting human labor with technology, resulting in worker displacement.
Education News Headlines:
Many Delhi University students are dejected after reapplying for CUET in 2023.
An important update for CBSE Board Test 2023 students regarding rumors of question paper leaks.
The NEET PG 2023 admit certificate has been released, and the Supreme Court declined to consider arguments for a delay.
International News Headlines:
A recent US study suggests that COVID-19 may have resulted from a lab leak in Wuhan, dealing another blow to China.
In the sacred city of Qom, schoolgirls were poisoned to prevent women's education in Iran, which is a foolish move.
According to the CIA Chief, Russia offered to assist Iran's missile program in return for lethal drones.
Ukraine's leader of the combined forces was fired by Zelenskyy weeks before his employment anniversary.
Sports News Headlines:
Ben Stokes has provided a significant health update and announced his involvement for CSK ahead of the Indian tournament.
During the second test between New Zealand and England, Tim Southee's squad became only the second team to achieve "THIS" feat.
Messi received the FIFA Award for Best Male Player following his World Cup heroics, and Scaloni was named Best Male Coach.
Business News Headlines:
Bharti Airtel's CEO claims that people are consuming 30GB of data for almost nothing and predicts higher tariff rates.
The EPFO has set May 3 as the date for subscribers to choose a higher pension.
According to a report, Indian economic indicators are showing signs of reacceleration.
Make sure to check out tomorrow morning's news headlines for the latest updates.