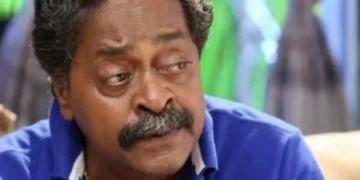 A sad day for Tamil television as popular television actor Rajashekar, who is acted in Saravanan Meenatchi and Mappillai passed away. Rajashekar was 62 years old and was a resident of Valsaravakkam, Chennai.
Address – Flat no 3206, Appasamy Builders, Arcot Rd , Vadapalani.




Rajashekar entered the Tamil entertainment industry as a director and directed movies like Palaivanacholai and Chinnapoove Mella Pesu. Rajashekar was a student at the Chennai film institute. Rajashekar worked with Robert in the first movie, Kudisai directed by Jayabarathi.
Rajasekhar entered the film scene as a director, he along with Robert Ashirwatham, ushered in new wave cinema in the Tamil film industry. They directed Palaivanacholai and Chinnapoove Mella Pesu in the name Robert-Rajasekhar. He was a student of Film Institute in Chennai and Rajasekhar from the beginning worked with Robert and their first film was Kudisai, directed by Jayabharathi. Palaivanacholai starred Suhasini Manirathnam and was declared a hit.
His debut movie as an actor was 'Nizhalgal' directed by Bharathirajaa.
However, in the recent times his contributions have predominantly been in the Tamil serial industry or 'chinna thirai'.
On behalf of the News Crunch reporting team, we express our deepest condolences to the family of the departed soul.
Rajashekar will live in the hearts of the people for his impactful roles in mega hit serial Saravanan Meenakshi.