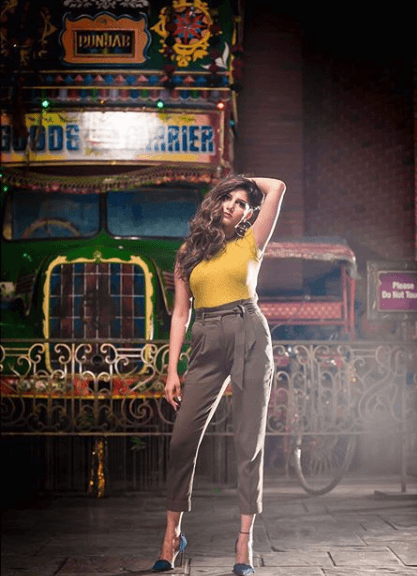 Harayanvi dancer Sapna Choudhary has once again become popular among fans due to her hot personality on social media. Sapna, who won the hearts of people with her live stage shows and dance performance, shared a V-Video on social media and told her how she keeps herself fit. Sapna supported the Fit India Campaign by creating her own video and shared it among the people and advised everyone to stay fit. Also Read: Harayanvi star Sapna Chaudhary's hot dance audience, watch viral video


While sharing the video on Instagram, Sapna wrote, "Ram Ram India. I am not a super woman, I love eating so much. That's why I have to do the same with my workout." Share karo, tag me and @famefoxbyfmg #famefoxbyfmg to !! We fit to India Fit! "
https://www.instagram.com/tv/B5C-875lkYg/?utm_source=ig_embed
It can be seen in the video how Sapna is doing hard workouts on many types of exercise machines in the gym. The video has now gone viral on the internet and it is also getting many likes and comments. Sapna entertained people by releasing her music albums along with films. But she has got real recognition due to her dancing style. She has also appeared as a contestant in Salman Khan's show 'Bigg Boss Season 11'.