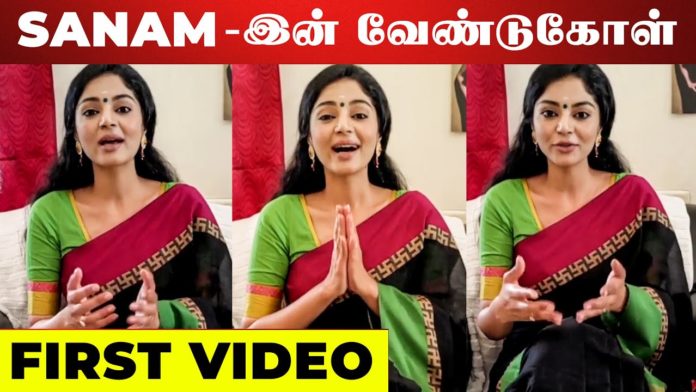 Sanam Shetty, who is currently out of the Bigg Boss house in this condition, has posted the first video on his social media site. In the video, she said: "Hi everyone! First of all, I would like to wish Thalaivar Rajinikanth a Happy Birthday. I had to meet my friends and relatives after coming home from Bigg Boss. I also took a break for three months because I did not eat or sleep properly. That's why it's too late to meet you.
Thank you so much to all the Tamil people who continued to support me on my Bigg Boss journey and voted for me. More and more people have voted for me not only in India but also abroad. My thanks to them too. I have been looking for so many years that Sanam Shetty needs recognition. I have a place in your mind today. I do not need greater recognition than this.
My thanks to Vijay TV for giving me this opportunity. I was amazed to see the hashtags that supported me when I came out of the Bigg Boss house. I could not believe it. You have given me that much love. The Bigg Boss journey may be over. But my career is just beginning. I ask you to continue to support me as I do today, "Sanam said in the video.
Following this video of Sanam Shetty, it has been confirmed that she does not have a wild card entry.
FINALLY
1st I'm really happy & glad dat you are aware of the reality dat is ppl DIDN'T WANT to see YOU OUT of #BiggBossTamil4

2nd I'm soo glad you're NOT entering the show as a WILD CARD
It DOESN'T DESERVE you

We have always got your back @SamSanamShetty1
TEAM #Sanam FOREVER https://t.co/JqNjRlaKWJ

— #BiggBossTamil5 (@bbtamill05) December 12, 2020