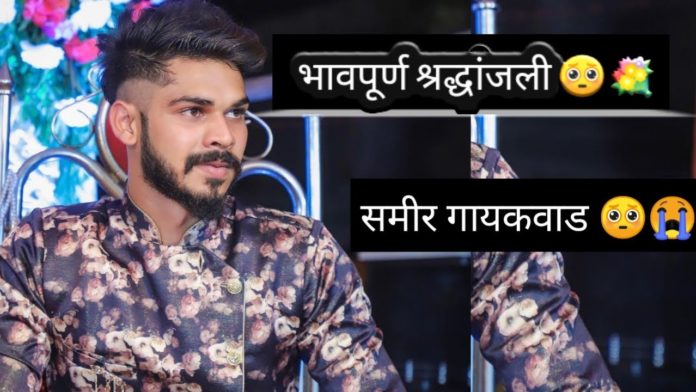 Another tick talk star has committed suicide. Famous TikTok Star Suicide star Sameer Gaikwad, who lives in Pune's Wagholi campus, was found dead in his home on Sunday. This unfortunate event happened at 5 pm on Sunday 21st February 2021. TikTok star Sameer Gaikwad was 22 years old; his body was found hanging from the fan at his house in Wagholi. In the initial investigation, the police have reported a case of suicide.
According to the news of Indian Express, the police have registered a case of suicide at present. The police have started investigating the matter. However, why Samir Gaikwad took a drastic step like suicide because it is not known yet. The police are questioning their close ones.

Samir Gaikwad's cousin Prafulla Gaikwad said that he was distraught in his personal life for a long time, and his love affair was not going well. According to the police's information, Sameer had locked himself in the room on Sunday evening. After this, he ended his own life by making a sari's noose and hanging himself in the house's ceiling fan. Police said that Praful Gaikwad, Sameer's cousin, had reached the room first.
Earlier there was news of the suicide of the famous actor of Tamil film Indra Kumar. Indra Kumar committed suicide on 19th February 2021. Committed suicide at a friend's house in Perambalur, Tamil Nadu. Indra Kumar went to his friend's house, where he was found dead the next day.
According to sources, he was not getting work in films, due to which he was upset for a long time.
The police have started investigating the entire case. No suicide note has been found from there. Indra Kumar's body was found hanging from the fan. The police were immediately informed about this.