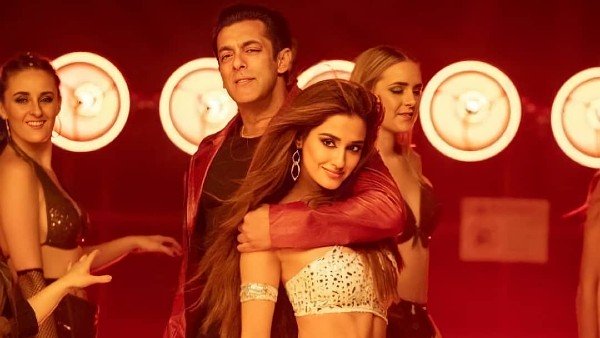 Salman Khan's much-awaited movie, 'Radhe' released on Thursday, the 13th of May 2021. The superstar of Bollywood took everyone by surprise after deciding to take the OTT release route for his film. 'Radhe' features Salman Khan, Disha Patani, Jackie Shroff, and Randeep Hooda in the lead roles. 'Radhe' faces the risk of piracy in spite of taking the direct OTT release schedule.
'Radhe' is produced by Salman Khan, Sohail Khan and Atul Agnihotri. Though 'Radhe' is releasing in theatres in countries across the world, the Covid-19 second wave failed to bring the crowds back to the theatres. Hence, Salman Khan took the direct OTT release strategy for his film. He also apologized to the theatre owners and promised to release the movie in theatres once things become normal.
Though OTT premieres for Indian movies is a common affair these days, Radhe takes a different route as it opens for viewers in the 'pay per view' category on Zee5. It would be interesting to see how this strategy plays around as other movies might want to consider it based on the success. However, there is bad news for the makers of Radhe.
Radhe is available for 'pay per view' with OTT platform Zee5. Apart from this, the movie is also distributed to DTH operators like Dish TV, Tata Sky and Airtel Digital TV. Though the online OTT release was expected to reduce piracy, Radhe is supposedly available for download in popular illegal torrent sites like Tamil Rockers.
This comes as a huge disappointment to the production team which is already suffering losses due to the absence of theatrical release for the Salman Khan starter. The release of Radhe movie online for download will be a wake up call for the experts who believed direct OTT releases and direct to TV releases could reduce piracy.