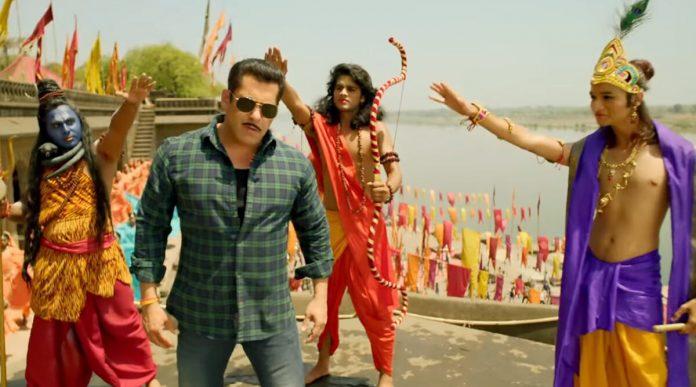 Salman Khan's film Dabangg 3 is seen getting caught in a new controversy. The Hindu Janajagruti Samiti, while making allegations against the film, said that some scenes of its songs have hurt the religious sentiments of Hindus. Due to this, the film should not be given Censor Board. The committee says that in the film's title song 'Hud Hud Dabangg', Salman is seen dancing with sages and saints. Makers have insulted him by shooting such scenes.




According to a Times Now report, Sunil Ghanwat, the organizer of the Hindu Jan Jagriti Samiti in Maharashtra and Jharkhand, questioned the film, saying, "Salman Khan is seen dancing with sadhus in the film's song. Due to this The sentiments of the Hindus have been hurt. The way they have shown the monks and saints in the way Salman can show the Mullah-Maulvi or any priest, dancing like that? "
Let us tell you that in the video, Salman is seen dancing with people dressed up as Shiva, Vishnu and Brahma on the banks of the river. Let me tell you that this is not the first time that Salman's film Dabangg 3 is involved in such a controversy. Earlier, it was reported from the shooting set of the film that shooting was done by putting a piece of wood on Shiva Linga. After which the film's team, while presenting the clarification, said that it was done for the safety and honor of the Shivalinga.
Let's say that in 'Dabangg 3', Sonakshi Sinha, Sai Manjrekar, Arbaaz Khan, Sudeep Kicha will be seen in the lead role with Salman. The film is directed by Prabhu Deva and the film is releasing on December 20, 2019.