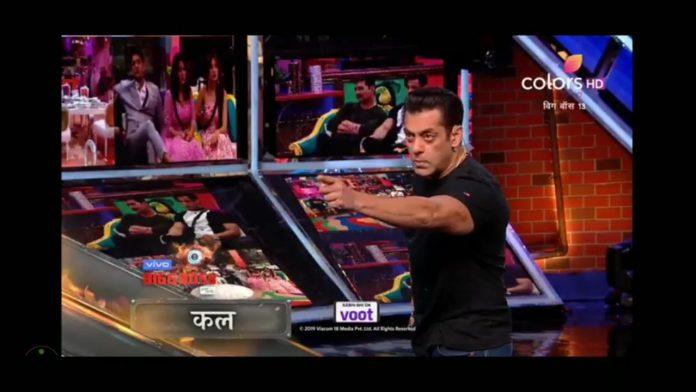 Bigg Boss 13 is incomplete without Salman Khan. This is the reason why, despite refusing lakhs, how come the makers do not bring Salman Khan to the stage of the show every time. Salman Khan has been associated with Bigg Boss for the last 10 years. Even though the members of the house fight a lot in the entire week, but only Salman Khan is on the weekend. The show gains the most TRPs on the weekend, as everyone comes to see Salman Khan only on these two days.




That thing is different, now this thing has started to knock Salman Khan's family. This is the reason, the Salman Khan family wants him to leave the Big Boss. Yes, you heard it right…. In many media reports, it is being claimed that Salman Khan's family is very worried about him.
Salman Khan's health is being attributed to this problem. Parivara believes that due to constant anger in Bigg Boss, Salman Khan is facing a lot of problems. Actually, Salman Khan is struggling with the disease named Trigeminal Neuralgia. Due to this disease, there is pain in the nerves of his face. In such a situation, when Salman Khan gets angry on the sets of Bigg Boss, he has to face the untoward pain.
Having this pain again and again is affecting Salman Khan's health. Many times the production house and the makers of the show have also been talked about, but the makers do not let Salman Khan go. Now everyone knows the importance of Salman Khan. At the moment, apart from Bigg Boss, Salman Khan is also busy in promotion of Dabangg 3. In such a situation, it can be very difficult for them. However, when Salman Khan will be a part of Big Boss, only Salman Khan can tell this. By the way, would you like to see Bigg Boss without Sallu Bhai, please share your views in the comment section below