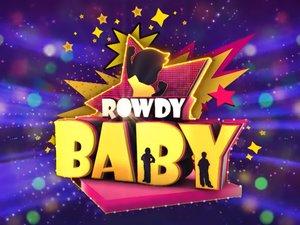 Rowdy Baby, the kids cum comic hosts reality show is an entertainment feast on Star Vijay. The show showcases hosts Priyanka and Makapa interacting and performing fun tasks with children. The show became a hit for showcasing the fun side of kids and the hosts.
When Will the Rowdy Baby Vinayaga Chathurthi Special Episode Be Telecasted?
The Rowdy Baby Vinayaga Chathurthi Special episode will be telecasted on Star Vijay TV between  17:00 to 18:30 hrs on 2nd of September 2019.
Rowdy Baby Vinayaga Chathurthi Special 2019 Highlights 
Celebrities and actors participate in fun activities and engage in games where they need to interpret the actions and words of children on the occasion of Ganesh Chaturthi in 2019. The episode promises to be a visual treat and can be streamed online on Hotstar as well.
Alya Manasa, Rio, Ma Ka Pa are all set to set the laugh riot on fire along with the children and the host Priyanka.
The exclusive highlights from Star Vijay are showcased below.