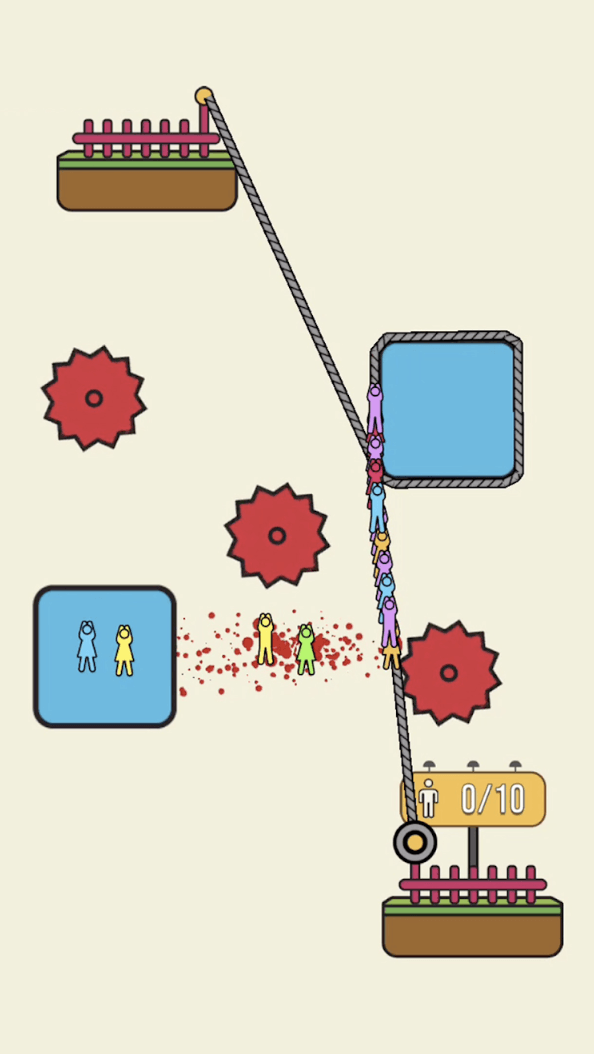 Rope Rescue – Unique Puzzle is the new addictive casual gaming app for IOS and Android that keeps trending with maximum number of downloads in IOS and PlayStore. Rope Rescue is a simple game which involves moving a set of people from one end of rope to another just by fixing the rope from end to another and by tapping on the people.
The app is trending on USA, UK and other countries, check the screenshot below.



The levels starts simple but things gets complicated as the levels progress, one of our interns was given the task of completing all the levels and he shared with us how addictive it got as the level progressed. He even had to skip his meal to keep playing the game and the main advantage is it can be played with just one hand. We have decided to share walkthrough of Rope Rescue all levels here in a video. Just comment below about your views on the game.