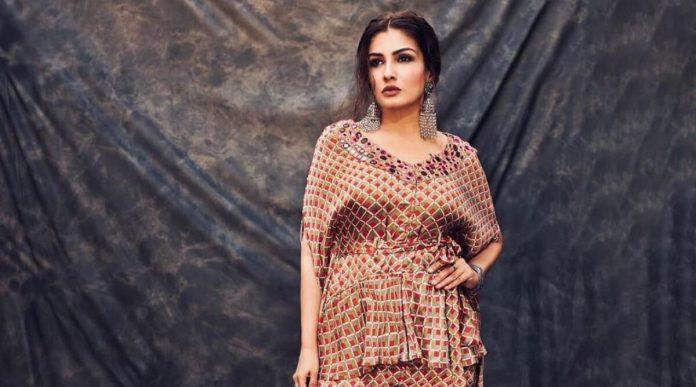 Raveena Tandon, director Farah Khan and comedian Bharti Singh (Bharati Singh) have been booked in Amritsar, Punjab for inciting religious sentiments. All three are accused of making fun of a biblical word that has hurt the sentiments of people associated with Christianity. After this, in Ajnala, Amritsar, people belonging to Christian community demonstrated against these three. After which the police investigated and registered an FIR against the three. After which now actress Raveena Tandon has broken her silence in this matter.
Ravina Tandon wrote that while doing her part on social media, 'Please do check this link. I did not say anything that hurt anyone's feelings. The three of us did not do all this with the intention of offending anyone. But if someone is hurt by doing this, then we apologize to him. '
Please do watch this link. I haven't said a word that can be interpreted as an insult to any religion. The three of us (Farah Khan, Bharti Singh and I) never intended to offend anyone, but in case we did, my most sincere apologies to those who were hurt. https://t.co/tT2IONqdKI

— Raveena Tandon (@TandonRaveena) December 26, 2019

Let me tell you that in this video Raveena, Farah and Bharti are seen discussing a word of the Bible 'halleluya' which means thank God. Due to which the Christian Front president Sonu Jafar lodged a complaint in Ajnala town of Amritsar district, alleging that the stars, while uttering the word 'Haleluya', made him insignificant, which has hurt the sentiments of the Christian community.
After which a case has been registered under Section 295-A of the Indian Penal Code (IPC) for acting intentionally or maliciously for the purpose of offending religion or religious beliefs.