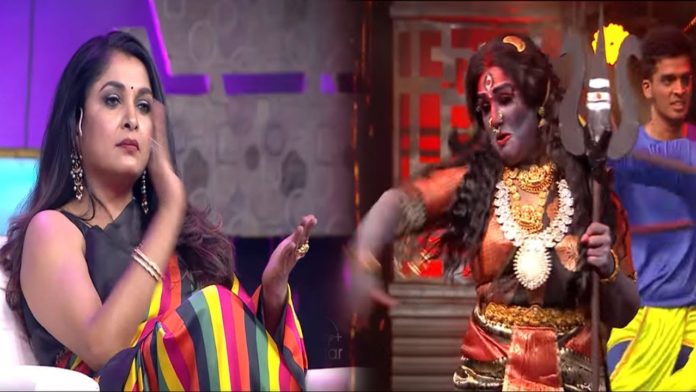 Actresses Vanitha and Ramya Krishnan had a clash during the Big Boss Jodigal show a few days back, and Vanitha said she would leave the show after this.
A promo video about the show has already been released and caused a stir, but now the video has been released. In it, Ramya Krishnan praised Vanitha's dress and make-up and criticized her dance. Similarly, another judge, actor Nakul also criticized.
Immediately how can Vanitha say that she should not compare two contestants or should not compare herself with others? Ramya Krishnan noted that no one has the right to say how I should pass judgment, to which Vanitha also gave her explanation. The video ends with Ramya Krishnan looking at Vanitha angrily after Vanitha leaves.
It is to be noted that the entire cause of the clash between Vanitha and Ramya Krishnan will be revealed on this show if you watch the entire show as the show is airing this Sunday at 8 pm. This promo video about the Vanitha-Ramya Krishnan clash is currently going viral on social media.