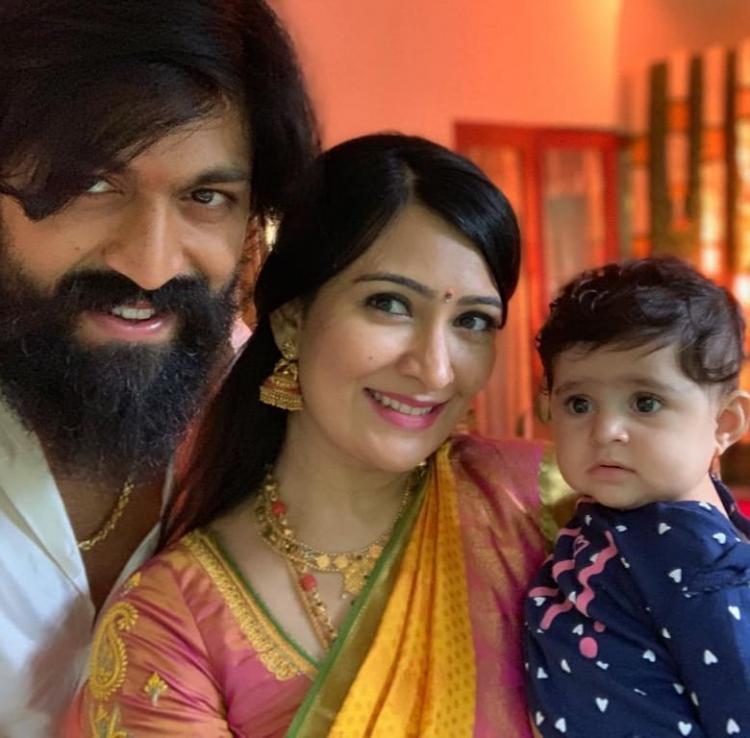 KGF Rockstar Yash and Sandalwood heartthrob Radhika Pandit are active on social media after the birth of their daughter, Ayra. Ayra is been the Taimur of Karnataka. Ayra seems to be attracting all the attention for every video posted by her parents. Recently, Yash uploaded a video of her daughter's speech.


However, Ayra's mother Radhika Pandit is in the news for a good reason. Ayra is going to get a baby brother or sister. Radhika Pandit is pregnant for the second time. Radhika Pandit posted a photo of her dressed as a Greek Goddess in her second baby shower photoshoot. Radhika looked drop dead gorgeous in her yellow attire. However, her fans were curious to see more pictures of her with the baby bump.
Radhika Pandit has a massive following on Instagram. Her 1 million followers were excited about her baby shower and the picture is now trending on social media.
https://www.instagram.com/p/B3nvlAHA2pW/
The baby shower was hosted by Radhika's closest friends as a surprise.
Yash and Radhika's first daughter is now 10 months old and soon Radhika is about to give birth to another child. 
https://www.instagram.com/p/B1VRWidgr-M/?utm_source=ig_embed&utm_campaign=dlfix