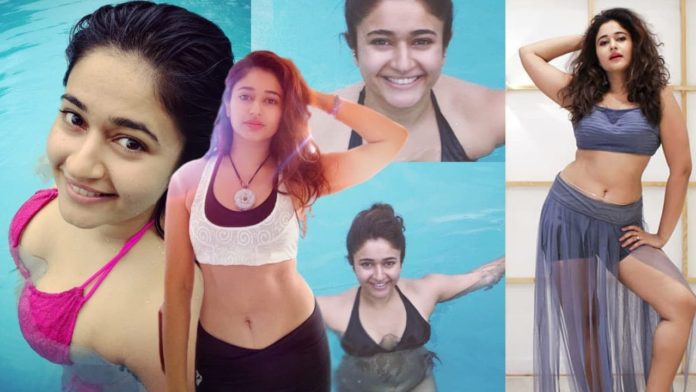 The glamorous photos released by the famous heroine Poon Bajwa is going viral on social media. Poonam Bajwa made her debut in Tamil cinema with 'Seval,' directed by Hari. She acted with Jeeva in the films 'Tenavattu' and the 'Katcheri Arambam' and became a well-known actress in Tamil cinema.
Her character was also noticed in the first film directed by Sudha Kongara, 'Dhrogi,' Thambikottai starring Narain. She maintained her Tamil cinema presence by starring in films including Aranmanai 2, Muthina Kathirikkai acting alongside director Sundar C.
She also acted in G.V. Prakash starter Kuppattu Raja. She played a guest role in Vishal's Ambala. Poonam Bajwa has acted in some films in Telugu, Tamil, Malayalam, and Kannada. Opportunities did not come to her after the film Kuppattu Raja.

In the meantime, she introduced her boyfriend, Sunil Reddy, to fans on Instagram a few weeks ago. She said she loves him beyond words. Poonam also shared some photos taken by the two. These photos went viral. Netizens have also posted a barrage of comments to the photo, which has received a lot of likes.
Poona Bajwa has transformed herself into a sizzling diva by shedding that extra weight and shared photos on social media. Fans are loving her latest transformation and are appreciating her looks. Some even complimented her for looking young. Here are the photos.