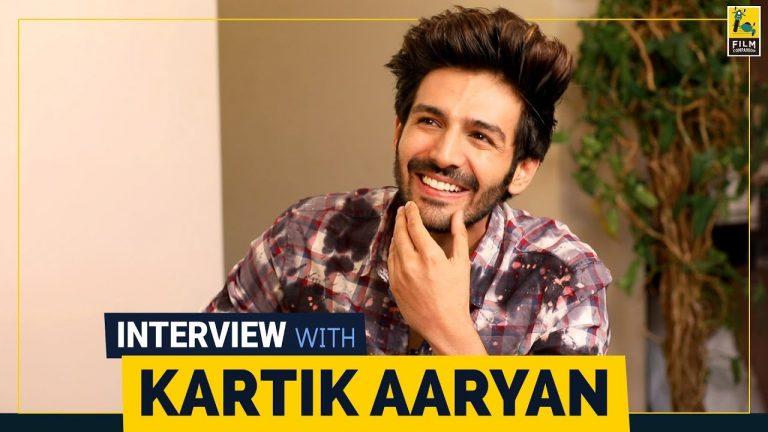 Bollywood actor Karthik Aryan remains in the headlines for some reason or the other. Sometimes due to affair with Sara Ali Khan and breakup and sometimes because of crazy female followings. But this time Karthik is in the news for one of his interviews. In this interview, Karthik Aryan told about his struggle with the casting director who told him that he would continue to struggle all his life.
Actually recently Karthik Aaryan gave an interview to Filmfare. In the interview, Karthik said, referring to an anecdote, 'I used to be in line at auditions for many hours. But every time I was told that I am not fit for the role. In the interview, Karthik further said, 'In such a situation, a famous casting director told me that this cannot happen. It will not get work in the TV and commercials of the film. It is wasting its time. Struggle will continue to do it all its life.
Karthik goes on to say, 'When that casting director later saw one of my films, he realized his mistake and called me and apologized.' After this, Karthik told that, 'The casting director apologized to me saying that he was wrong about me and for the first time in his entire career, someone has proved him wrong.'
In the interview, Karthik also talked about the film Pyar Ka Panchnama and said, 'I came to know about the audition of Pyaar Ka Panchnaama from Facebook. I did not have portfolio money, so I sent my photos cropping from collepatige albums. After which I was called to audition. All these took more than six months. After which the film was finally released and my monologue went viral.
About his film struggle, Karthik says that when he was going to audition on the day of the shoot of the film, his auto was turned. Karthik says, 'I had a serious injury to my leg due to autorickshaw overturning. I was taken to the hospital by someone unknown. After some time, after feeling a little right, I called my mother and started crying that the film will come out of my hands. After this, at night when the film's director Luv Ranjan and producer Kumar Mangat – Abhishek Pathak came to see me, I begged him that please don't take me out of the film and he accepted my point.
Apart from Karthik's Struggle, Karthik's account includes Imtiaz Ali's films 'Love Aaj Kal 2', 'Bhool Bhoolaiya 2', 'Pati Patni Aur Woh' and 'Dostana 2' along with Sara Ali Khan in his upcoming films. Janhvi Kapoor will be seen opposite Karthik in Dostana 2, while Bhumi Pednekar and Ananya Pandey are there with her husband and wife.