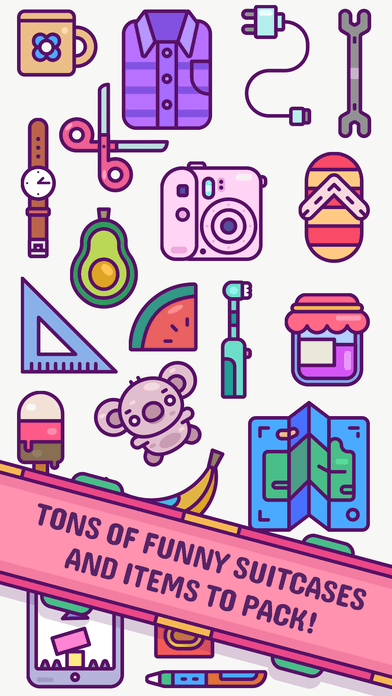 Pack Master is the latest game from Lion Studios trending on Apple Store. The game is as simple as Packing your suitcase with the luggage provided. Initially the game appeared to be super-easy but once the level progresses it became super tough and addictive.
This is what the developer says about the game "Packing a suitcase seems simple? Test your skills in Pack Master – suitcase packing puzzle game. Try to fit all the items into as many suitcases you can! Sounds like an easy task, right? You don't have to hurry because our game has no time limit!"
There are totally 200 levels and we have done around 20 levels so far and things have become super tough and addictive. We will keep playing them as we have a competition among on our team on who completes all the 200 levels first. People are loving this game like us as there are 3000+ reviews but many are complaining that there are 200 levels only. We hope the developers come up with more levels in the near future.