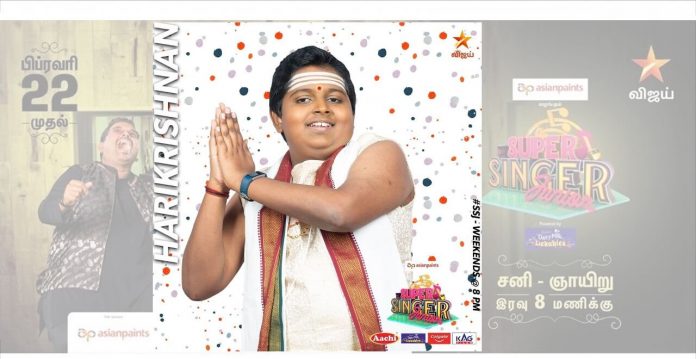 Super Singer Junior is an amazing platform for kids between age 6 to 15 years and the season 7 of this elite competition is now being telecasted during weekends at 8PM on Vijay Tv. Every season of Super Singer or Super Singer Junior 7 has been a massive hit due to the involvement of the audience, contestants and makers of Super Singer franchise on Star Vijay.




The season 7 of Super Singer Junior is underway and the contestants are undergoing the selection process through the selection round this week. One of the contestants of the show, Hari Krishnan is a social media sensation already. This is mainly attributed to his cute and bubbly looks, overflowing innocence on his face.
Is Hari Krishnan a Victim of Body Shaming for The Sake of Entertainment?
He is also a favorite among the judges and the hosts, Ma Ka Pa and Priyanka. However, it looks like Star Vijay is taking comedy and entertainment in a very different direction. Most of the jokes, trolls targeted towards this young kid involve his obese physique and body shaming. Hari Krishnan comes from an average middle class family and has amazing singing talent. He is also a bubbly character who mingles well with good screen presence. The makers of Super Singer Season 7 are making use of this in a very different way.
Certain sections of the audience are already raising their voice against these body shaming themed comical acts which might have an impact on what kids see and do in today's world. Rather than educating kids that obesity is a phenomenon which should not be ridiculed, this type of comedy is taking the thought process in a different level.
In this week's episode of Super Singer Junior 7, Hari Krishnan is seen wearing a Brahmin costume and Ma Ka Pa brings him a huge tiffin carrier full of food. Innocent Hari Krishnan who loves rice puffed balls is seen enjoying the feast on the stage of SSJ7.
https://www.youtube.com/watch?v=iPzU7AfJWRI